DATE
TAGS
AUTHOR
VIEWS
Add Chat to Website to Help Local Authorities Save
With budgets changing due to recent cuts, it can be hard for Local Authorities to save money, those that add live chat to website has seen resources and funding stretch further.
Councils in the South have received most of £300 million transition budget to help with recent cuts. Surrey, Hampshire and Hertfordshire received the highest portion to deal with the next two years of local government austerity, which will see a £6 billion cut by 2019. 200 authorities including some from Inner London, the Midlands and the North did not get any help.
Having not received any transition funds to help with austerity cuts, several councils have turned to add chat to website by Click4Assistance to reduce costs and streamline resources. Blackpool, Redcar and Cleveland and Sunderland councils have already experienced the benefits and cost savings provided by this method of communication.
Government agencies that have added chat to website won't have to worry about the expense of the software, it's not as expensive as some may think. Local Authorities already using live chat have reported savings in resourcing and many businesses add chat to website successfully for less than £5000 a year, it reduces expenditure for Local Authorities with better value for money. The web chat tool often doesn't require a lengthy tender process and can be implemented through your small contract procurement procedures.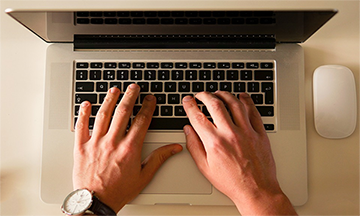 Using a live chat tool enables operators to handle multiple chats simultaneously affecting a resource saving for your department. Handling multiple chats means enquiries can be answered more effectively within the organisation. Reducing impact on the phone lines means fewer staff are required to answer calls and queues are shorter. It can also be beneficial to services that may have been cut back, due to staff resourcing.
Sunderland City Council, the local government district in North East England, did add chat to website through Click4Assistance in order to help navigate residents around the website. Their aim is to reduce telephone calls and visits to the offices, which reduces resourcing costs and provides better support for residents who are being encouraged to use online services. Ensuring residents are presented with the correct information on the website, Sunderland are particularly utilising the 'auto redirect' feature. Sunderland has received great reports from visitors regarding the solution, and Click4Assistance look forward to their continued partnership with them.
For more information on how you can add chat to website to save funding and resources or improve your customer experience like Sunderland City Council has with the Click4Assistance live chat tool, give our local authority coordinator a call on 0845 123 5871 or email us at theteam@click4assistance.co.uk