DATE
TAGS
AUTHOR
VIEWS
Rise in Mobile Traffic for Online Retailers Shows the Importance of Live Chat Support
The tree is down.
The turkey is well and truly stuffed and eaten.
And normality has returned, that means we shop online 9 times a week on average!
Having a smartphone or tablet handy has led to mobile traffic overtaking desktop for the first time. A major aspect of this was Black Friday and Cyber Monday.
With UK online retailers having to take part in Black Friday or risk losing consumers to competitors, many shoppers took to their mobile and tablet to get the best deals.
2016 Mobile Traffic Statistics
IMRG are the UK's Online Retail Association that offers neutral and unique resources for online retailers through a membership only community.
They have released their latest Capgemini Quarterly Benchmarking Report which monitors around 40 retailers.
Based on the data sample, the IMRG Capgemini m-Retail Sales Index reveal that consumers are four and a half times as likely to make purchases using a tablet as using a mobile phone - around 18% of sales were conducted on smartphones and 82% on tablets.
Chief information officer at IMRG, Tina Spooner remarked "Considering that as recently as 2010 mobile visits to e-retail sites accounted for less than 3% of traffic, this latest milestone represents staggering growth of 2,000% over the past 4 years," she continued, "These results clearly demonstrate that retailers' investment in mobile optimisation is encouraging consumers to adopt mobile devices as a shopping platform."
In quarter 2 (May to July) the total estimated online spending, according to the report was £24.2bn, £8.7bn (36%) was spent via mobiles and tablets.
Growth in Mobile Traffic Increases Demand for Online Customer Support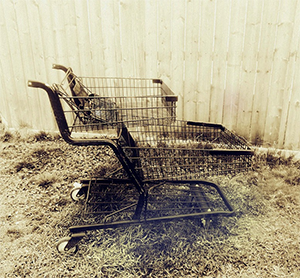 The rise in traffic via mobiles and tablets can put pressure on retailer's online conversion rate.
The abandonment rate for mobile shopping cart is higher (at 97%) than that of desktop shopping carts (at 70 – 75%). (Hosting Facts)
There are several reasons why consumers abandoned their mobile shopping cart, these include:
Lengthy checkout processes
Substandard shopping cart experience including poor design and bad loading speed
Checkout resetting due to incoming call or other mobile interaction
Having to register
Limited payment methods
Browsing on mobile to complete sale in store or on desktop
Whatever the issue the consumer is experiencing, they will abandon their purchase if they cannot complete the transaction instantly.
As the consumer is already on the website it is easier for them to contact the company through live chat support. There are no charges, whereas calling a company through a mobile can incur expensive call rates.
Unlike email, the operator can view a replica of the page that the visitor is experiencing issues on and advise accordingly then and there, helping to reduce the abandonment rate.
Live Chat Support Compatibility with Mobile Devices
Live chat needs to be stripped back from its desktop counterpart to accommodate usability and streamline the visitor experience. Allowances need to be made for the orientation of the device, and the type of input; virtual keyboard and touchscreen etc.
Mobiles and tablets come in a variety of sizes, which means; one live chat window may fit one manufacturer's device perfectly, but may skew the experience of the chat on another model. Regardless of which device is used, the use of responsive windows ensures that the windows adjust to the size of the visitor's device.
Opening the chat within a 'new' tab on the consumer's mobile browser enables the visitor to continue browsing the site whilst in chat.
m-commerce Potential
The mobile chat experience can be enhanced by the highly specific built-in functionality that smartphone devices have. These can be used to cross-sell and gather visitor information.
Your operators can push useful numbers to your mobile visitor. As default most smartphones will identify the digits as a phone number and provide the visitor with the option to call, save or copy it -helping them to further their enquiry or have the number to hand next time they need assistance.
There are excellent opportunities to cross-sell with mobile live chat. Your organisation can promote your smartphone app whilst offering mobile chat exclusive discounts.
Your organisation can take full advantage of mobile technologies such as geo-location, QR codes and NFC (Near Field Communication). One example of this is whilst in a mobile live chat, your operator could direct your website visitor to your nearest branch in real time.
Conclusion
With 2016 seeing the significant growth in mobile traffic, 2017 is the year to concentrate on your organisation's m-commerce. Adding live chat is a great way to ensure your consumers are supported exactly for the device they are visiting on and whilst continuing to browse, increasing the average time spent on your website.
For more information or a free demonstration on how live chat can increase your mobile visitor's experience, give our team a call on 0845 123 5871 or email theteam@click4assistance.co.uk
Author:
Gemma Baker
Gemma is the Marketing Executive for
UK live chat software provider
, Click4Assistance, with a range of digital knowledge within PPC advertising, SEO practices, email campaigns and social media.