DATE
TAGS
AUTHOR
VIEWS
Universities Benefit from Improved Student Services with Click4Assistance
Universities across the UK have been implementing Click4Assistance to improve online services to students throughout various departments.
As the cost of university placements has risen, students looking into their future education should have plenty of questions to ask before making a well-informed decision. But how accessible is your university?
Edinburgh, Essex and Liverpool are just some of the UK universities using live chat and meeting rooms offered by Click4Assistance, however, the developers at Click4Assistance has been busy working on the new solution, which will be launched this year. Here's a look at what you can expect and how the solution can benefit your university.
'Experiences' by Click4Assistance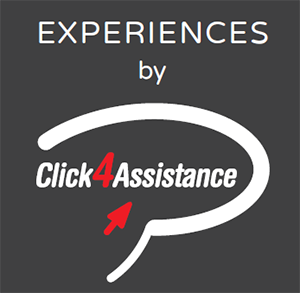 The brand new solution will allow you to customise your website with the use of multiple tools. These can be used individually or in conjunction with each other to ensure your university is easily contactable.
Live Chat
One to one live chat interactions are popular with 'millennials', the 16-25 year old age group that prefer text based communication. Live chat for website enables the potential student to contact a university representative instantly and easily.
The new software release will further enhance usability and functionality, in the meantime read more about how live chat improves the service that universities offer in our previous blogs:
How Universities can Successfully Add Live Chat to Website?
Top UK Universities use Live Chat for Website Software
Evaluating The Role Of Technology In Education
smartContact
We all know a young adult that is awake until the early hours of the morning, and unfortunately for your university, if this is when they decide they want to research into your establishment, your representatives may not be available to help at that time! Instead, potential students can leave their details to be contacted or request a prospectus with the Click4Assistance smartContact forms.
The forms can be fully customised, which allows them to be used for any purpose. For example, why not add a 'Get a Prospectus' smart contact button which could present a form to gather the students name and email. Or display a 'request a call back' button which collects the students name, number, and nature of enquiry, when clicked. The choice is yours and the applications are endless. Information gathered is emailed in real time to a designated email address.
Meeting Rooms
Another functionality that universities such as Essex, and Bradford are benefitting from is Meeting Rooms. They allow your university to collaborate with multiple participants, regardless of whether they are members of staff or students.
This tool is particularly useful for virtual open days, study groups with the lecturer or webinars for students. There can be a lot of information to convey to students and this functionality reduces the time involved informing each one individually.
Click2Call
Allows potential students to request a free phone call over the normal phone network, connecting them instantly with your representatives.
Currently popular with universities for international enquiries, this tool ensures there is no charge for potential students outside of the UK to make an enquiry, removing any barriers for the high value student to make contact.
Video Chat
Universities can have one-to-one video chats that allow them to digitally have a face-to-face conversation. If a student cannot attend a meeting with a representative for whatever reason, they could have a chat via video instead.
Though younger adults may be more adverse to being on camera, so there is a choice of having a one-way feed or two!
Promotions
Promotions are an image that displays automatically in front of the website visitor with information and can redirect the visitor to the relevant page.
Universities can use promotions to bring information to the student's attention whilst they are browsing the website; open day, latest news or subject specific information etc. and redirect them for further reading.
Summary
Each tool can be useful to the education industry, particularly universities, either using specific tools or several in conjunction, to give your students the best possible communication experience with your establishment.
We are excited to be launching the new enhanced solution this year. If you would like some further information, register your interest with theteam@click4assistance.co.uk and we keep you updated with the latest news.
Author:
Gemma Baker
Gemma is the Marketing Executive for
UK live chat software provider
, Click4Assistance, with a range of digital knowledge within PPC advertising, SEO practices, email campaigns and social media.