DATE
TAGS
AUTHOR
VIEWS
Top UK Universities use Live Chat for Website Software
It can be deemed as a challenge to knock The University of Oxford off the top spot as the most prestigious university, not only ranking number 1 in the UK this year but also worldwide, a first in the 12 year history of the table![1]
The University of Cambridge gives it a good go every year, being placed number 2 in the UK, and maintaining position 4 on the world rankings behind the California Institute of Technology and Stanford University.
The worldwide rankings take into account core missions-teaching, research, knowledge transfer and international outlook[2]. The rankings display each university's no. of FTE Students, student to staff ratio, international students and female to male ratio.
Each country's list is then generated from the world rankings, making it easier for the education institutes to compare how well they have done. 6 Click4Assistance customers have placed within the top 40:

To improve in the UK rankings, Universities need to overtake other education institutes situated across the world.
University of Edinburgh (6)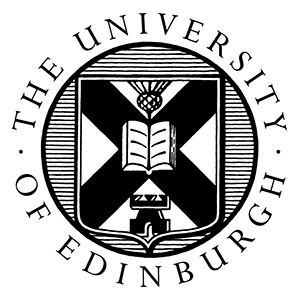 The University of Edinburgh continues to place within the top 10 UK universities and top 30 worldwide universities.
They implemented live chat for website on their study pages to help potential students with their learning decisions. Their main page for live chat is their summer school that provides innovative and inspiring education throughout the summer months to students from around the world.[3] Oversea students can enquiry quickly and easily with live chat, as there are no call charges and they can take their time responding if English is not their first language.
University of Manchester (8)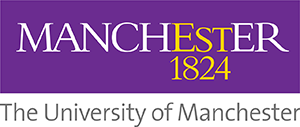 The University of Manchester continues to place 8 in this year's UK rankings, they have improved by 1 position in the world rankings.
Within the last year the University of Manchester has implemented live chat for website, using the Meeting Room functionality to hold sessions with multiple students at the same time regardless of their location. They have rolled out Meeting Rooms to:
The School of Social Sciences
The School of Law
The School of Environment, Education and Development
The School of Arts and Language
Alliances of Manchester Business School (AMBS)
For more information on the University of Manchester's implementation read our blog.
University of Liverpool (24)

Placed 26 in the 2016 UK's rankings, the University of Liverpool have gained 2 places, despite dropping a position on the world rankings.
The University of Liverpool were one of the first Universities to add Click4Assistance live chat software to their website, especially their accommodation department. The solution has helped them improve student experience and streamline resources.
Why not start a chat and request their customer example…
Royal Holloway (27)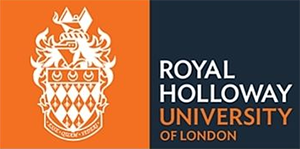 Royal Holloway has remained within the top 30 UK rankings and top 200 of the world rankings.
Their implementation of live chat is innovative and unique to any other university integration! Royal Holloway was challenged with the issue of potential students not being able to attend open days. They decided to hold an online virtual applicant visit day (AVD), with live chat supporting the prospective students to interact with over 28 members of staff from within various departments.
For further information read our blog or request their customer example via chat…
University of Surrey (=36)

The University of Surrey were placed 38 in last year's UK rankings, gaining 2 positions.
Live chat for website is used to help students through the application process and especially for potential students abroad enquiring about the courses and accommodation, with no costs, the ease of using Google translate and no delay in time zone responses.
University of Essex (38)

Out of these 6 universities, Essex has improved their UK ranking from position 41 to 38.
The University of Essex also uses live chat in such an innovative manner to offer students the best possible experience and support whilst studying at their campuses.
The University continues to improve their services to students and have found multiple ways to use live chat to do this, using chat for online open days and meeting rooms for multiple students to speak directly with their lecturer.
They include a chat link within their placement emails, to allow students to enquire instantly if they need a more urgent response or have many questions about joining the University. This reduces the calls to their clearing line.
Read more about The University of Essex implementation in our blog…
2017-2018 Rankings
Where will your University place next year?
To improve your services to students and help increase your ranking, speak with our education coordinator on 0845 123 5871 or email theteam@click4assistance.co.uk to book your free live chat for website demonstration.
---
[1] Times Higher Education (2017) World University Rankings 2016-2017
[2] Times Higher Education (2017) World University Rankings 2016-2017
[3] The University of Edinburgh, Our Summer School
Author:
Gemma Baker
Gemma is the Marketing Executive for
UK live chat software provider
, Click4Assistance, with a range of digital knowledge within PPC advertising, SEO practices, email campaigns and social media.