DATE
TAGS
AUTHOR
VIEWS
University Recruitment Made Easier with Live Chat Box for Website
Recruitment, Outreach and Marketing
Recruitment works in line with UCAS and participates in a range of events to encourage students from schools and colleges to be aware of what the University can offer.
Outreach runs initiatives for schools and colleges in the local area and looks to improve the relationship with students and Marketing works on having a strong presence online and any supporting documents for the departments to use.
Resourcing can be an issue with tight budgets to adhere to, so even if Universities have a workload for more people, they may not be able to afford to bring on new members of the team. By workload, we mean the increase in enquiries they may receive from new students and upcoming event planning (open days etc)
How Can Click4Assistance Live Chat Help?
Busy organisations such as Universities become flooded with enquiries and may be looking for ways to help. A Live Chat for website tool can help with staff productivity when dealing with incoming queries and can provide more time for enquiry handling. Live Chat also increases student contact as this is a communication channel that students prefer.
Live Chat solution can even give Universities an up to date look with technology, and an advantage over their competitors who don't have Live Chat implemented.
The Simplicity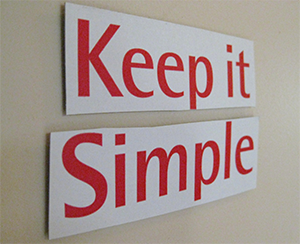 Representatives can easily shift the workload with Live Chat. Using the features such as automatic navigation, routing system and predefined replies, just makes their day a little easier. These features allow staff to direct the visitor to the correct page or department of the University website and answer frequently asked questions, without having to type out their answer over and over.
A chat box for website solution increases FCR (First Contact Resolution) which is properly addressing the customers need the very first time they contact, therefore eliminating the need for the customer to follow up with second contact. Rather than sending an email after chat with further information, the file transfer allows operators to send documents during the chat.
Live Chat isn't just a customer service tool, and given the information above, why not think about how Live Chat could benefit your organisation. Contact us on 0845 123 5871 or start a chat to receive a free case study instantly!