DATE
TAGS
AUTHOR
VIEWS
Chat Integration Help Universities Handle Enquiries for Upcoming Deadlines
Adjustment ends on the 31st August. Yet again, Universities will be inundated with enquiries and the date for the last lot of applicants rolling in is 20th September.
What is Adjustment?
Students that exceed the grade requirement and may want to swap their place with another University can do so. However, this can be an awkward time for Universities who have many students wanting to swap their places. Due to this situation, Universities are going to be busy with enquiries. They will need an easy way to start answering them and having Live Chat integration can help.
So why and how would the students benefit from using Live Chat? Well, they're the generation of technology, right? They always seem to have their mobile devices with them. They've become prone to the keyboard clicking when texting, some struggle to speak via telephone! Don't they like to? Perhaps they have forgotten how. Which is why Live Chat is popular amongst 18 – 25 year olds.
Live Chat is completely text based and easy to use. Students can simply access it straight from their phone or tablet, as the solution is entirely responsive and will resize to fit to any screen. To start a chat, visitors simply click the chat button which displays a chat window. Easy. They can receive a reply within seconds.
International students shouldn't feel left out at all, as they can use Google Translate to paste their questions straight in the chat box, or should they feel more comfortable talking their own language, the operators can use Google Translate instead.
For the University, having Live Chat integrated can increase productivity and improve staff resources, as one operator can handle multiple chats at a time.
Southampton Solent University Implement Click4Assistance Live Chat Solution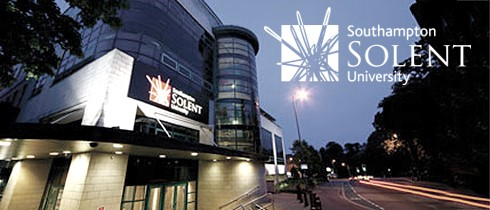 Southampton University provides inclusive and high quality education to students across the globe. There are four campuses with a student body of 22,140 incorporating over 119 nationalities. They implemented Live Chat during the summer of 2013 across a range of departments including finance, clearing and international applications. There are dedicated buttons on specific pages of the website to ensure the chat is routed to the correct department. Popular with students and staff, the feedback for this live chat communication channel has been excellent.
Make the clearing job easier before the enquiries start flooding in, and implement Live Chat for your University. For more information about the Southampton Solent University chat integration, or to book a demonstration, contact 0845 123 5871 or email us at theteam@click4assistance.co.uk.