DATE
TAGS
AUTHOR
VIEWS
Live Chat Integration Assists with University Open Days
Many University open days involve the students attending the campus and being taken on a tour around the facility. With technology nowadays, students won't even need to turn up! As long as they have an electronic device and access to the internet, they're all set.
Holding open days at the University has its issues. For example; much preparation for the University has to be considered, with staff having to be present that day to set up stalls and provide information for students. Current students also need to participate to give advice to potential students. This can be difficult if inconvenient for either staff or the current students. Issues faced by potential international students include travel expenses.
Although the idea of a physical open day is good, as it enables students to ask questions and get as much advice and information as they wish. The problems above can be solved by bringing the open days into the digital era as virtual tours can be available online. Asking questions has never been easier with live chat integration.
Universities Using Live Chat to Provide Virtual Open Days
University of Essex, Bradford and Royal Holloway integrated live chat to use at open days, with potential students being able to ask each department their questions. Royal Holloway hosted a virtual application visit day (AVD); a day where all prospective students that have been offered a place to study at the University communicate with students, professional service staff, and academics from a variety of subject areas, and also have a virtual campus tour. A huge part of an AVD is the opportunity for students to chat to staff or current students online, without having to attend to the campus.
On the 6th of April, Royal Holloway hosted an online AVD and made multiple live chat features available to students for the whole of the open day. They had 28 different departments ready to handle chats via two different buttons; "academic" and "professional", allowing the students to navigate between subject and admin departments.
Cecily from Royal Holloway said:
"We were incredibly impressed with the service you provided for us; both in terms of the user friendliness of the software but also the way the Click4Assistance team were always willing to help us with any questions we had. For these reasons, we would like to extend our subscription. Student recruitment at Royal Holloway are doing everything we can at the moment to convert our offer holders from unconfirmed to confirmed, and we would like to have a live chat button featured on our website permanently from now ..."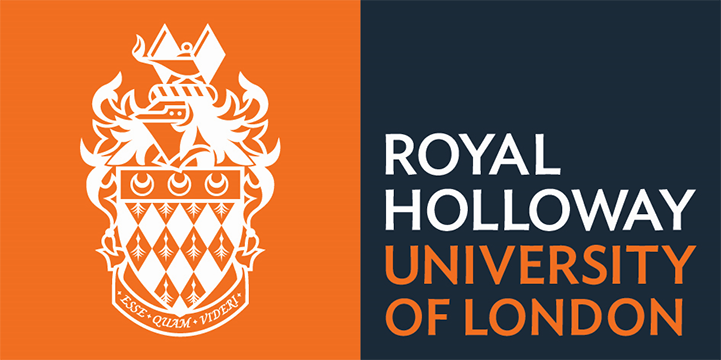 Students who did not attend the AVD received a link that took them straight to an online space where they could watch multiple videos of online tours, sample lectures, and student videos etc.
Enquiries have never been answered easier than with live chat, so If you would like to start virtually hosting your open days, contact your education coordinator and call us on 0845 123 5871, start a chat with us on www.click4assistance.co.uk or send us an email at theteam@click4assistance.co.uk
Author:
Rae Boyling
Rae is the Marketing Assistant for
UK live chat software provider
, Click4Assistance, with experience in copy and original writing, Rae produces content for articles appearing on the Click4Assistance website and email campaigns.