DATE
TAGS
AUTHOR
VIEWS
Essex and Kent Police: Bringing on the Force
Essex and Kent Police began collaborating in 2007 on operational functions and support services. This includes IT, HR, finance, transport and procurement. The aim of this partnership is to provide a better service and value for money to the people of Essex and Kent. As part of this, the constabularies have implemented live chat within their online services. Here's their story so far:
Meeting Requirements
With public spending strictly scrutinised and police force's budgets strained, constabularies need to ensure any new IT solutions they implement meet as many of their requirements as possible, are future proofed, and good value for money.
Their Must Haves
Initially, Kent's Force Control Room (FCR) must be able to handle the live chat enquiries, with the future ability to explore use in Professional Standards, Firearms and Local Policing Teams.
They require the live chat for website solution to have a clean interface which is simple to navigate, with both a desktop application and the option for a web based client if needed. Their operators should be able to run the service in a logical manner.
The public IP address of the visitor accessing the live chat system should be logged, along with the ability for operators to track their usage on certain pages and manually offer them a conversation.
Before entering a chat the visitor should have the option to be anonymous. There are fields for them to enter a name, email address and contact number if needed, however these should not be mandatory, therefore the enquirer can share as much information as they are comfortable expressing. The pre-chat form should also include a full disclaimer that the visitor should ensure they understand before initiating the chat.
To make the chat more personal and help the visitor feel like they are connecting to the representative, display names can be set within the user profile. This ensures that a name is seen instead of 'Operator' and agents can select their preference of being address less formally, e.g. Dave instead of David. One organisation even went as far as amending their display names to more feminine ones, as their results proved that their audience opened up more to their female members of staff.
During the chat:
The transcript should be time and date stamped
There should be an option to link the chat to other evidential data
The ability to transfer the chat to another operator should be available or the ability to invite another operator into the conversation.
Operators should be able to block and /or stop prank enquirers
They should have the ability to add clickable URL links
The conversation should be encrypted, ensuring it is private between the user and the operator.
Ability to refer the chat into a phone call
After a chat has concluded it should be saved along with a unique reference. All interactions must be archived in such a way as they can be proved to be tamper proof in a court of law. In the case of a member of the public using live chat to report a recordable incident, live chat conversations must be recorded and stored to an evidential standard.
Should Haves, Could Haves and Would Likes
Other non-major requirements included:
The system needs to be able to operate at AA Accessibility standards
The visitor has the ability to provide prompt feedback at the end of the conversation
A message should be shown when live chat is not available to visitors
Ability to provide attachments of supporting media
Ability to proactively invite visitors into chat based on specific web pages viewed after a certain amount of time.
Click4Assistance was able to meet 89% of Essex and Kent Police's extensive requirements with an above satisfactory rating therefore became their preferred provider. Other shortlist supplier's solutions were too basic for their needs and gave them security concerns, as the constabularies also required that the data is processed and stored in the UK, encrypted at rest and held for 7 years.
Their Implementations
Initially the police forces are running two simultaneous implementations.
The Essex Quality of Service team were using a form on the website to collect feedback from people that are dissatisfied with the service that they are getting from the police. This then generated an email which would be sent to the team. As the trend moved towards a 50/50 split between online and phone enquiries, they implemented chat on their page to provide an accessible service and gain prompt feedback.
Kent is looking to shift Force Control Room (FCR) enquiries from calls to online to reduce contact time. It will be used for 101 non-emergency crimes, queries and sign-posting. This may then be rolled out to other departments such as recruitment or domestic abuse.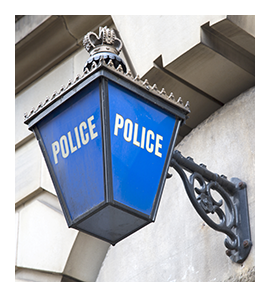 Their Strategic Aim
The Police and Crime Plan prioritise focus on making policing more accessible to the public.
Essex Police wishes to deliver the best possible service that promotes satisfaction and focuses on innovation, enabling public contact and effective communication.
Using live chat within Kent's FCR, they want to identify how and why they public use the chat system, how the organisation can best deliver the service, the costs, benefits and risk attached to the introduction of the service.
The key benefits being evaluated are:
Introducing the new contact channel to victims, witnesses and the general public to improve accessibility to the police constabularies and gain understanding of how the public will use the service, how often and for what purposes.
Providing a more effective communication tool to young people for whom the telephone is not their preferred form of contact, people suffering from hearing loss and anyone who finds social interaction over the telephone stressful.
To build on the organisations investment in the new force website, by the inclusion of additional self-service option for the public.
Analysis and Reporting
The Quality of Service researcher will measure the chat performance by analysing:
The length of time the service is online and available to customers
Number of chats completed by operators
The type of chat, what was the subject
Chat information – customer wait times, abandonment rates, length or duration of each chat, and the number of interactions
The outcome of each chat
The survey results – customer information (age, address, victim of crime, disability etc.), what the customer thinks of the service and operator.
All of which can be achieved with Click4Assistance's advanced reporting suite. Essex and Kent Police's account manager will also be on hand to oversee their implementation.
Click4Assistance has been providing live chat for website to UK organisations such as The Public Sector for over 10 years. Our clients include local authorities, NHS and other Police Constabularies. For more information regarding Essex and Kent Police's implementation or how the solution can benefit your company, contact our team on 01268 524628 or email theteam@click4assistance.co.uk.