DATE
TAGS
AUTHOR
VIEWS
Handle Holiday Enquiries More Efficiently with Live Chat Services
Holidays are meant to be relaxing, however there's a lot of organisation involved before travellers can relax. From finding the perfect hotel and ensuring it matches the holiday-goers' requirements, to transfers & flights, excursions and places to see.
This can mean a lot of time and effort involved researching and ringing round companies to ensure everything is in place before jetting off into the sun. It can become frustrating waiting in telephone queues or for an email response for a quick question about upgrading hotel rooms or flight times.
Holiday-goers' lifestyles are usually hectic, so ensuring their holiday experience is stress free as possible is vital, to give the best customer service. A live chat service is an instant solution that allows visitors to engage with an organisation in real-time.
Click4Assistance Live Chat has proved a very popular method of instant contact as potential customers are much more likely to use the Live Chat than to phone us initially. Another very big benefit is that Click4Assistance is UK based, so the product support has and continues to be brilliant which is so important.
Small Families Holidays
Web Marketing Manager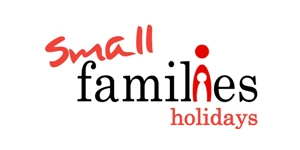 Not only is live chat services more popular with visitors, organisation representatives prefer using this channel of communication. They can speak with and assist more customers at any one time, freeing up resources to be invested elsewhere.
Even the most basic live chat features are beneficial to travel companies. Predefined replies can be configured during the initial set up, and added if and when needed. These replies can save representatives time on more common questions and can be edited before responding.
The auto navigate feature, can again be configured with useful links when first implementing live chat, or can be added at any time. Allowing the representative to direct the traveller's browser to a new page with relevant information, perhaps to another hotel similar to the holiday-goer's choice, if their one is fully booked, or to the page about local attractions and excursions for an upsell opportunity.
Click4Assistance has been providing live chat services to the travel industry for over 10 years, helping travel organisations to implement the chat solution into their website strategy. For more information on how live chat services can work for your company, arrange a no obligation call with our travel co-ordinators today on 0845 123 5871 or by emailing theteam@click4assistance.co.uk.
Author:
Gemma Baker
Gemma is the Marketing Executive for
UK live chat software provider
, Click4Assistance, with a range of digital knowledge within PPC advertising, SEO practices, email campaigns and social media.