DATE
TAGS
AUTHOR
VIEWS
Is your university still making phone calls?
Traditional telephone calls are a thing of the past. Modern culture favours text messaging and WhatsApp, so much so that many millennials don't feel the need to answer calls but will respond immediately to an instant message, and will only make a phone call if it's an emergency or are faced with no alternatives. This push for more text based communication is only fuelled by mobile technology and social media, but sometimes, it's easier to just pick up the phone and speak with someone. We have all been in a situation where there was an ongoing conversation over text or email that dragged much longer than it should have, and a simple five minute phone call would have brought a faster, more efficient resolution. This is why, as convenient as text based communication is, there will always be a need for voice calls.
At the click of a button
Most modern universities use live chat software as a part of their customer service communication strategy, and if you aren't yet, it's time to look into the benefits of a live chat on your website. As in the aforementioned case, sometimes even when you're chatting with a customer, you need to speak with them. It could be because it might be easier to find a common understanding through audio, or it could be that the customer is having difficulties using the chat on your website. Regardless of the reason, having a button, like Click2Call, that can automatically connect your customer to your agent without having to wait in a telephone queue or on a switchboard until the right agent is located is incredibly convenient, time saving and effective. This is at no cost to the customer, other than the use of their internet or WiFi, as is the case with any internet connected communication.
Save big on international calls
Universities speak with people from all over the world, and with the globe becoming more connected through internet based learning and communication, the frequency of speaking to someone based on the other side of the world is much higher than 20 years ago. Goodbye to the days of flying out for meetings and expensive international calling. With Click2Call, your university can save big on international calling, and it's as convenient as the click of a button on your live chat on your website. Convenience and no cost for your customer, with cost saving and productivity for your university.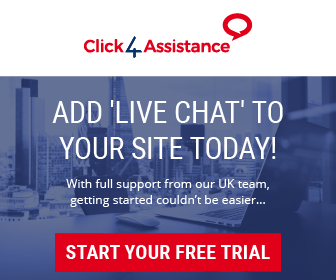 Level up your meetings
So you have the live chat on your website and Click2Call, but you're missing something from this triad of communication efficiency: video chat. With a click, your live chat with your customers can instantly turn into a video chat. Say goodbye to physical meetings, flights, travel time, and switching to another software and waiting for it to load. With Click4Assistance, everything is right in one place, making your team more productive and improving the outlook of your university, since your communication system is smooth and easy to use.
Time for the best live chat on your website
Click4Assistance has been supporting universities just like yours for over 15 years. By providing your customer service team with a robust, efficient platform that boosts productivity and saves you money, you can rest easy knowing that your university is in good, experienced hands. With no transatlantic data transfers, your data is protected by EU data protection regulations, and the 256-bit encryption for data in transit means your live conversations are as secure as a payment page. There is no other customer service solution that packs a punch quite like Click4Assistance.
If you're interested in deploying Click4Assistance, the UK's premier GDPR compliant live chat software solution, to increase your universities' productivity for 2021, give us a call on 0845 123 5871 or send an email to theteam@click4assistance.co.uk and one of our experts will be with you right away. Not ready to reach out yet? Discover how it works, try a demo, or better yet, try Click4Assistance completely free for 21 days.