DATE
TAGS
AUTHOR
VIEWS
Universities: new year, new you
Welcome back to the mayhem! Are you ready for another year with new students on the horizon? Have you digitally transformed your customer service to include live chat, video chat and social media direct messages yet? Is your team prepared to manage more people using different platforms to reach out this year? If not, there's no time like now to take the plunge. More students are using technology for communication to balance their busy days, and no one wants to wait in a telephone queue for ages, or send an email and hope for a reply in the next week. With the pandemic, your administrative team needs to look at more virtual forms of communication such as video chat to accommodate better communication with students while keeping your campus safe.
New year, new live chat software
Does anyone make telephone calls anymore in 2021? Some people do, but with Click4Assistance's live chat for small business, your telephone queue will be massively reduced. With more people opting for a quick live chat rather than an indefinite telephone queue, your customer service team will be much more productive since they will be able to chat with multiple people at a time, rather than only one on one with a telephone call. With your customer service team being more efficient and your call volume being reduced, Click4Assistance's live chat software is an instant win-win.
New year, new automation with artificial intelligence
Actually doing work is so 2020. This is why Artie and Coni are 2021's customer service poster kids. They are always online (like your students) and always available to chat (unlike your students), but they can speak with an unlimited number of website visitors simultaneously, saving your administrative team lots of time and hassle. While Artie and Coni are greeting users, answering basic questions, assisting with website navigation and helping with finding the right courses, your administrative team would be focused on the more complex requests. When a website visitor's request requires human intervention, Artie and Coni simply transfer the chat to the right department, reducing transfers and eliminating long queues.
New year, new video chat meetings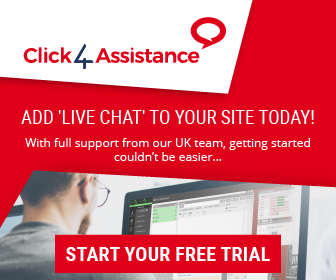 2020 may be over, but the pandemic is not. Virtual meetings have become mainstay in our world and allow us to continue communicating while staying safe and reducing the spread. This is also a fantastic method of keeping communication flowing with your students, since many have restricted schedules and financial constraints which may cause obstacles for physical attendance. Video chat allows your students to meet, without travel time or expenses, and gives them a much more relaxed environment. Virtual meetings are known to have a lesser stress level than in-person meetings, which can reduce the overall anxiety for your student in attendance, leading to a much higher attendance record and a better overall experience.
Live chat for small business, big business and universities
For over 15 years universities like yours have been supported by Click4Assistance with their customer service communication solutions. Leading the industry in security, productivity and efficacy, you can rely on Click4Assistance's robust solution to protect your user data, in transit and in storage, while working to ensure your university's customer service remains online, no matter what. If you're interested in deploying Click4Assistance, the UK's premier GDPR compliant live chat software solution, to increase your universities' productivity for 2021, give us a call on 0845 123 5871 or send an email to theteam@click4assistance.co.uk and one of our experts will be with you right away. Not ready to reach out yet? Discover how it works, try a demo, or better yet, try Click4Assistance completely free for 21 days.