DATE
TAGS
AUTHOR
VIEWS
Brexit: Switching to a UK Live Chat Provider
With an uncertainty clouding the future of the country, many speculations of how companies will survive have been unfurling. However with any threat that businesses face, they have to look at the facts and adapt to overcome these challenges. With Brexit negotiations still ongoing, there's only one thing we truly know, looking to other UK businesses for products and services will be our safest option.
Click4Assistance offer a resilient and fully secure live chat system that resides in the UK. Data is encrypted during transit and at rest to the highest security standards you would typically expect from a payment page. All staff are also based within the UK ensuring you have a dedicated account manager and support engineer you can contact at any time during your working day.
It's Easy to Switch
We offer a free 21 day no obligation trial that gives you plenty of time to configure your account and get to grips with the systems functionality, just follow these simple steps:
Create Your Account
Head to our free trial page and enter a few details to get started. We don't collect any payment details and all data is processed and stored in accordance with GDPR. Your account will be set up along with your login / user credentials based on the information you provide and will be sent to your email address.
Transferring Users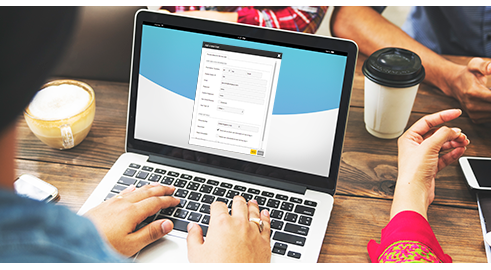 Now that you have your account set up, it's time to transfer your users from the old system to Click4Assistance. It is an ideal time to review whose profiles you have, as you will only want current members of staff having access to the chat solution. We recommend doing this regularly as a security best practice.
In the software you can easily create a new user, providing details such as their name, display name, email address, password and user type (administrator / customer service representative / other) etc. These details can be sent directly to the new user along with the software download, enabling them to access the chat solution within minutes.
If you have a high volume of users to transfer over, speak with our account managers who can discuss our configuration services.
Importing Your Designs
Having live chat before means you may have already thought about your designs and the way the service fits on your website, moving over to a new provider doesn't mean that you have to lose them. Any chat button image can be simply uploaded into the website. Your chat windows can be easily customised with your corporate colour(s) and logo, access is also available to the HTML and CSS for any further amendments.
Inputting Answers to Frequently Asked Questions
The Click4Assistance solution stores a library of responses to frequently asked questions, helping your advisors to provide answers quickly and accurately. Having used chat previously, gives your organisation a great head start as you will already know the most asked questions to derive via chat, therefore these can be entered straight into the system. You can organise the replies into folders and any order, giving your representatives easy access to the responses.
Smallest Amount of Effort for a Peace of Mind
With the basics set up, your organisation is ready to switch the live chat scripts on your website, all of this can be achieved in as little as 20 minutes depending on the level of your requirements.
The uncertainty of Brexit continues therefore our advice is go for the safe option, buy British! For more information regarding the Click4Assistance solution contact our team by calling 01268 524628 or email theteam@click4assistance.co.uk