DATE
TAGS
AUTHOR
VIEWS
Budgeting for the New Minimum Wage
About Minimum Wage
The minimum wage is the lowest payment that companies may lawfully pay to employees. It is also the price base below which employees may not trade their labour. In many jurisdictions, there are minimum wage laws in effect despite variances in views about the pros and cons.
Supporters of the minimum wage believe it:
Improves the standard of living of workers,

Decreases poverty,

Decreases inequality,

Lifts morale and forces businesses to be more efficient.
Those not in favour of the minimum wage said it:
Increases poverty,

Increases unemployment (predominantly amongst untrained or inexperienced workers)

Is harmful to businesses, because high minimum wages require companies to raise the prices of their product or service to accommodate the additional expense
Origin of Minimum Wage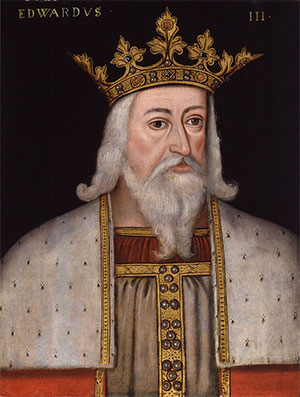 The origin of modern wage laws can be traced back to medieval England, a decree by King Edward III set a maximum wage for laborers known as the Ordinance of Labourers (1349). A Wealthy landowner, King Edward III, like his lords was dependent on serfs (basically a term for slaves) to work the land.
The Black Plague hit England and devastated the population in autumn 1348, causing a severe shortage of labour. Wages then ascended encouraging King Edward III to set a wage upper limit. Penalties for paying a wage above the maximum set amount were put in place when subsequent adjustments to the ordinance known as the Statute of Labourers (1351) was introduced.
Despite originally setting an upper limit on payment for labour, the laws governing wages were ultimately used to set a living wage. In 1389 an amendment was made to the statute of Labourers that essentially set wages to the cost of food. The Justice of the Peace, who was responsible for setting the maximum, also instigated setting a formal minimum wage.
The Statutes of Labourers was revoked in the early 19th Century, due to England becoming progressively more capitalistic and encompassing laissez-faire policies, which is a French policy that is defined as abstention by governments from interfering in the workings of the free market. This contains disfavouring wage rules, including upper and lower limits.
Trade unions were legalised during the 19th century, who endeavored to regulate wages through a collective agreement, as the century saw substantial labour disturbance affect many industrial nations. Meaning that a consistent minimum wage was not conceivable.
A fair withdrawal from laissez-faire policies (freedom of contract) was argued by John Stuart Mill in 1848, which resulted in the ability to regulate people's wages and hours by laws.
Initially focused on prohibiting sweatshop labour, the minimum wage helped control the spread of sweatshops in manufacturing industries. The minimum wage was proposed as a way of making sweatshop owners pay employees fairly, as they would employ great numbers of women and young staff and paying them inferior wages. Over time the minimum wage focus has altered to aid people particularly families, to become more self-reliant.
National Minimum Wage in the UK
In 1894, the government of New Zealand passed the first national minimum wage law, followed in 1896 by Australia and in 1909 by the United Kingdom. Statutory minimum wages were first introduced in the United States in 1938, where they were then reintroduced and expanded on in the United Kingdom and passed as the National Minimum Wage Act 1998. In more than 90% of all countries, there are now laws or compulsory collective agreements concerning minimum wage.
In the United Kingdom, the National Minimum Wage (NMW) is the lowest wage per hour an employee is eligible to. Advised by the independent body Low Pay Commission (LPC), the government revise these rates annually.
In 2010 the minimum wage age groups were slightly altered and an apprentice bracket was also introduced as there was no applicable minimum wage for apprentices.
In March 2015, the government announced that the National Minimum Wage for the hourly adult rate would rise 3% from £6.50 to £6.70 with effect from 1st October 2015. It was assessed to benefit more than 1.4 million of Britain's lowest-paid employees as it is the biggest increase since 2007.
From April 2016 a living wage was introduced that meant employees aged 25 and over were separated from the over 21s and are lawfully eligible to at least £7.20/hour. All the other age brackets have not been affected.
Current Rates
| Year | 25 and over | 21 to 24 | 18 to 20 | Under 18 | Apprentice |
| --- | --- | --- | --- | --- | --- |
| 2016 | £7.20 | £6.70 | £5.30 | £3.87 | £3.30 |
| 2015 | £6.70 | £6.70 | £5.30 | £3.87 | £3.30 |
| 2014 | £6.50 | £6.50 | £5.13 | £3.79 | £2.73 |
Going forwards, the path of the national living wage will be recommended by the LPC as requested by the government. A target is in place, that by 2020 the total wage will reach 60% of median earnings. The OBR (Office for Budget Responsibility) forecasts a full-time National Minimum Wage worker will earn over £4,400 more by 2020 in cash terms.
The LPC will also continue to provide recommendations for the other NMW rates as they have done previously.
Budgeting for the Next Rates
As the national living and minimum wages will inevitable rise again shortly, companies need to have their budgets prepared by using the services of accountants to forecast over the next year or budget internally.
Should a company find they have overstretched their staffing budgets but need to increase their staffing levels they can implement technology to help ease the pressure of resourcing. Customer service and support teams can relieve the stress they face by implementing live chat. It decreases expenses and increase productivity, one staff member can handle more than one enquiry at a time; budgets can be spent less on staff and reinvested elsewhere in the business.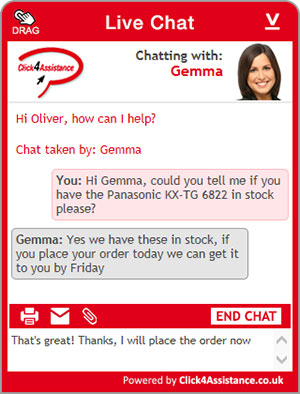 Live chat can increase sales, representatives have better chances to upsell and cross sell with the features included. Auto navigate can be used to automatically direct a visitor's browser to a selected page with further information on a product or a similar/upgraded stock etc. This feature can help improve first contact resolution, as visitors can receive answers quickly and operators have access to pre-written responses which they can edit to give the correct answer to the visitor.
Customer satisfaction through live chat is higher at 73%, compared to email and telephone service, with visitors preferring to use live chat. Having a good experience which includes quick response rates and further information will encourage repeat custom.
Whether your company wants to get ahead of the next national minimum and living wages coming into effect or want to improve your businesses customer service, why not speak with our team on 0845 123 5871 to find out more.
Author:
Gemma Baker
Gemma is the Marketing Executive for
UK live chat software provider
, Click4Assistance, with a range of digital knowledge within PPC advertising, SEO practices, email campaigns and social media.