DATE
TAGS
AUTHOR
VIEWS
Loan Provider Implements Live Chat on Website
Compared to other forms of lending, home credit is very simple, meeting specific and high service level requirements for consumers with modest incomes. Often home credit is chosen as it offers access to small and affordable amounts of credit with a convenient repayment method.
The majority of home credit providers will deliver a service through agents who live and work in consumers' communities. Enabling a more personal service, with an understanding of the consumer's needs and circumstances, offering credit that customers can afford to repay.
Ideal for small and affordable loans, home credit is:
Transparent - you know exactly how much you will repay before you borrow the money.

Low risk – reputable providers will only ever lend what consumers can afford to repay.

Convenient - the money borrowed is repaid in cash to the agent who calls at the consumer's house at an arranged time each week.

Flexible – reputable providers can be flexible with repayments if consumer's experience financial difficulty.
Morses Club is one of the UK's largest home credit providers, priding themselves on their friendly and personal service. Operating a network of branches throughout the UK, The Loan Provider offers small cash loans of between £100 and £1000, known as doorstep loans.
Doorstep loans mean that one of The Lender's self-employed Agents will complete the loan application with the consumer, rather than applying through online or postal means. The self-employed agent then collects repayments from the customer's home each week.
The Loan Provider offers a friendly and personal service, enabling representatives to get to know their customers. In turn, allowing them to lend responsibly and help prevent consumers from taking on loans that are unaffordable.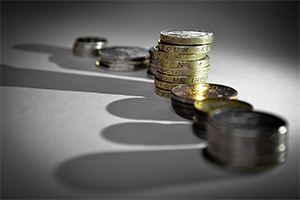 Each application for a Morses Club loan is dealt with on an individual basis, allowing consumers that have suffered with bad credit in the past, to still be considered based on their needs.
The Lender is committed to being the best home collect credit company in the UK. A big part of this is putting their customers first and they do this in many ways.
The most recent way that Morses Club has done this is by offering another channel of communication to their spectrum. Consumers, who need advice before and after taking out a loan, can now contact The Loan Provider through live chat on their website, instantly connecting them to a company representative who can advise and assist.
To carry out any consumer credit activities, including through the Click4Assistance live chat on website software, all home credit providers must meet the FCA's stringent authorisation requirements. The FCA continuously monitors providers to ensure fair treatment. Also should any poor practices which could risk consumer rights occur, the FCA have the right to place bans and other enforcements.
As a financial service, The Loan Provider has to adhere to FCA regulations and ICO Data Protection act. This means that their chosen supplier must conform as well. Through an extensive questionnaire, The Lender had to ensure Click4Assistance conformed to Data Protection rules, the information collected regarding security management at Click4Assistance, enabled compliance teams at Morses Club to make a detailed assessment from the data supplied.
Click4Assistance complies with FCA regulations and the Data Protection Act, by storing and encrypting all data in the UK, to the highest level. Stored in Telecity, Europe's largest data centre, only authorised personnel can access the location kept through extensive security protocols. Click4Assistance regularly monitors for unusual occurrences, with back-up ISPs ready for continuous service should a provider have an interruption.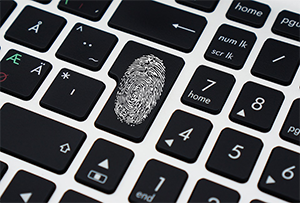 No credit card or account numbers are transferred through the Click4Assistance software, and are masked should a consumer try and enter their details. The Click4Assistance software remains PCI compliant as this type of data is not transmitted or stored.
Consumers need to trust their suppliers, especially when receiving services from financial providers. Morses Club have taken this into account and ensured their chat button and all their windows (pre-chat form, dialogue, post-chat survey and offline call back form) have been customised with The Lender's corporate branding.
The branding helps consumers to feel comfortable knowing they are chatting directly with The Loan Provider, who receive between 80-100 chats a day. They have allocated staff to get the best Return on Investment (ROI), by ensuring resourcing is streamlined.
Kiran Jandu at Morses Club commented:
"Excellent Product and Service
Following a successful three week trial of the C4A product we preceded to implement this online customer service channel permanently into our business.
About the product:
The Live Chat platform has integrated really well on our website from implementing some simple code to enabling us to brand the skin appropriately so it's sits correctly on the website. Our customer service team got the hang of the system after one day as the navigation is self-explanatory therefore 'training' was completed in a one hour session.
About the service:
Excellent service from our account manager (Jim), like any business looking to implement something new we had a lot of questions and compliance documentation to get signed off. All queries and requests from various internal departments were accommodated brilliantly and even after going live Jim still follows up to ensure we're ok with how the product is running."
Click4Assistance looks forward to continuing the relationship they have with Morses Club. For more information on their implementation or on how live chat on website software can work for your finance organisation, give our team a call on 0845 123 5871 or email them at theteam@click4assistance.co.uk.
Author:
Gemma Baker
Gemma is the Marketing Executive for
UK live chat software provider
, Click4Assistance, with a range of digital knowledge within PPC advertising, SEO practices, email campaigns and social media.