DATE
TAGS
AUTHOR
VIEWS
A call at the click of a button can make your housing association more communicative
Communication is always a challenge for any organisation that has to manage public communication on a wide scale, such as your housing authority. While we are still in the post-pandemic wave, remote working, self isolation and digital appointments have become more commonplace, with physical appointments being made under strict regulations in more dire circumstances. This complication of communication has only made the management of accounts for housing authorities more complex, but Click4Assistance has a solution for this.
Live chat software makes everything better
Live chat is often overlooked, but it is a customer service productivity powerhouse. It can reduce your call volume, and allow your customer service agents to speak with multiple people at a time, rather than only one over the phone. It's easy to use since it looks and behaves like many of the apps that we use everyday, such as WhatsApp. The reduced wait times online mean that your team can speak with more people in a day than just over the phone, and with more people using live chat on your website, your telephone queues will also be shorter, improving your housing authority's overall customer service experience.
Call when you need to speak
While the world is going digital, some things will never change, and the benefits of speaking with someone is one of those things. There are many situations where you will find the need to have a conversation with someone rather than an online chat, such as when someone has difficulty explaining through text, or even have difficulty typing. While live chat software offers an alternative to speaking for those who have difficulty over the phone, with Click4Assistance's Click2Call feature, your customers can easily speak with your agents with the click of a button, at no cost to them.
Text sometimes does not convey tone, and your message can be delivered much clearer via voice. This feature is particularly helpful for those in low income situations, and those who have difficulty with mobility or text communication. The Click2Call button also directly connects you to that agent, making sure that your customer does not have to be transferred through multiple agents or have to re-explain anything that may have already been cleared up in the initial live chat. This saves both your customers and your agents time, while improving your customer's experience. So try the Click2Call button and see how much it will improve your customer satisfaction rate!
Why video… Why not?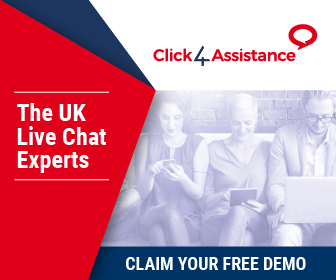 Video is the future of communication. Millions of people across the world have transitioned to video calling, with that number increasing with the pandemic lockdowns all over the world. Video calling is one step further than Click2Call, but instead allows you to read someone's body language, which is the missing piece of the communication puzzle when we talk about 360º communication. Like Click2Call, video calling allows you to instantly connect with the customer on the other side, and can be particularly beneficial for those who are very facial expressive, or those who have difficulties with text and audio communication.
This unique communication method brings the world closer for those who can only sign, and allows your housing authority to speak with them remotely, massively benefitting those who are advised to self isolate or have mobility difficulties. With the trio of live chat software, Click2Call and video chat, your housing authority would have satisfied many of the communication options that provide the most inclusivity while providing the option of remote appointments, which are especially beneficial during this post-pandemic period.
Safety and security are priority
Our world has become so digital that we have digital and cyber criminals, not wearing ski masks and robbing banks, but typing on keyboards and stealing something more valuable than money: data. This is why as a housing authority you need to ensure that whatever solution you utilise, their security is up to industry standards. With Click4Assistance you are guaranteed that your data in transit is 256-bit encrypted, making your conversations as secure as a payment page, and our solution has been classified as exceeding expectations for security protocols by the NHS Data Security and Protection Toolkit. As Privacy Shield has now been overturned by the EU, it is even more essential to use a UK based company.
Our fully customisable dashboard is built remote working ready, so your customer service team can safely access your live chat software, AI chat and form bots, social media direct messages, video chat, Click2Call and even your integrated CRM, from any laptop or computer with a Chrome browser. This can allow your housing authority to expand your customer service team as needed, and keeps your organisation active in the public eye even in a pandemic lockdown.
If you're interested in deploying Click4Assistance, the UK's premier GDPR compliant live chat software solution, to make your housing authority more effective in 2020, give us a call on 08451235871 or send an email to theteam@click4assistance.co.uk and one of our experts will be with you right away. Not ready to reach out yet? Discover how it works, try a demo, or better yet, try Click4Assistance completely free for 21 days.