DATE
TAGS
AUTHOR
VIEWS
Live Chat Software is All I Want for Christmas
With Christmas just around the corner, we have been discussing ways of how Santa and his Elves can use Live Chat Software for a bit of festive fun.
We all know how busy Santa is on the lead up to Christmas. But did you know each year 800,000 letters are sent from children all over the UK via the Royal Mail special address at Santa's Grotto, Reindeerland? This doesn't include any mis-addressed letters or Christmas lists sent directly to the head office at the North Pole.
Santa does his best to respond to all the letters, but with such a high volume in a very short space of time, even the Royal Mail are asking children to send their letters before 6th December in order to ensure Santa has time to respond.
The resourcing impact for such a seasonal operation is extreme, with elves being re-assigned from toy assembly lines to post sorting duties and response preparation.
We know that Santa has been managing his organisation for centuries, and far be it from us to advise such an experienced Head of Operations, however we may have some suggestions that will save resources, improve efficiencies and ensure that every child has a hotline to the Grotto.
Elf efficiencies
How long does it take an elf to handle the existing enquiry channel? Whether it's opening and responding to letters, emails or answering the phone, even the most efficient elf can only deal with one enquiry at a time. If Santa were to introduce a live chat button to his website, a single elf could handle around 3 Christmas present requests simultaneously.
No more impatient children
So the child has carefully written their list, painstakingly addressed the envelope and lovingly attached a first class stamp, before braving the cold to drop it into post box. Then comes the torturous wait for a response, and who has time for that in the 21st century world of instant gratification! Even with an email there is still no way to know when the response is likely to be received. Website chat software would allow children to make instant contact, knowing that they were heard and their requests are taken seriously. The elves can ensure 'first contact resolution', confirming receipt of the present list.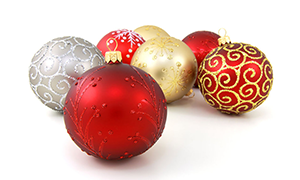 Save paper, save the ice caps, use a chat button
Santa has not yet reported any effect on the Grotto with the effects of global warming, possibly he does not want to worry the children. But we have all seen the plight of the polar bear. During a live chat, digital documents can be transferred effortlessly, with the ability to send word, excel and pdf documents, or even images.
He's gonna find out if you're naughty or nice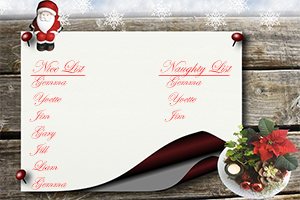 Yes, currently Santa has a hard copy record of any claims of good behaviour made in the letter, but that would be no different with live chat software. With a comprehensive reporting Suite, Santa can review chat transcripts. This ensures quality control, and provides the ability to recall statements made for future clarification. Santa can also review average times to answer, chat duration along with many other key metrics.
With online chat systems, Santa can quickly and easily scale operations up or down, in line with seasonal requirements. The Click4Assistance online chat system also ensures that all data is securely processed and stored within our data centre in UK, ensuring there are no concerns for the Grotto's data security compliance officer.
If Santa has a Christmas wish of his own which includes making lives easier for everyone at the North Pole, the team at Click4Assistance would be happy to help with discussing live chat software and can be reached on 0845 123 5871.