DATE
TAGS
AUTHOR
VIEWS
Live Chat system data reports can improve your Customer Service
Data you receive from Click4Assistance live chat system reports is extremely useful from a customer service perspective. Analysing data and acting upon the results, we are confident that you will see an improvement in your customer service.
You may want to know if your operators are responding to in a chat window in the correct manner or if they are in fact providing the correct information to your customers. By analysing the live chat app productivity in the data reports, you will be able to identify any training issues that you may not have known previously. The data may also show missed opportunities by your operators which with a little training could increase your sales and customer service.
The data reports on the live chat system can also show you trends as to the timing of live chats, which may show you that you do in fact need more operators at certain times or perhaps it may show that you need to extend the hours of some staff to ensure that you do not miss live chats later in the evening. Many of our present users of Click4Assistance's live chat app such as UK Power Networks, Honeywell and the Citizen Advice Bureau to name a few, comment that the data from the reports is enlightening and has definitely helped to improve their customer service.
Why do they choose to add live chat to website with Click4Assistance?
We believe this is because Click4Assistance are a UK based provider, who's dedicated Account Managers offer fantastic customer service and a fully customisable visitor interface. Click4Assistance really stand out from the rest as we have a wealth of experience working with clients in a wide variety of market sectors, providing stable, robust and proven live chat solutions, regardless of your company's size or requirements. We have worked with some of the UK's biggest and most recognisable names including Harvey's Furniture, Buckinghamshire County Council and the University of Essex to name just a few.
Our systems are located within Telecity UK, a company which operates some of the largest and most secure data centres in Europe. By managing all data here in the UK, it ensures we adhere to FCA regulations. Data is transmitted using 256 bit encryption and stored using the latest secure algorithms.
So what is Live Chat App?
Live chat software has potential to change your website visitor's perception of your business. Choosing to add live chat to your website will give you a fantastic means for communication with your website visitors like never before which leads to a better customer service. This leads to increased productivity too, as it enables operators to:
• Respond to commonly asked questions using short-cut keys
• Automatically navigate visitors to any page of your website
• Understand how visitors arrive on your website, together with the keywords they used
• Proactively engage with visitors when they require help or advice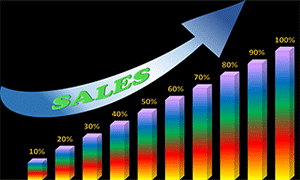 Live chat systems are proven to improve customer service more than other communication methods. Click4Assistance can also provide other useful tools such as conversion tracking and analytics tool enabling your Company to:
• Watch visitors in real-time as they browse your website
• Engage with visitors by pro-actively offering your assistance and help
• Allow potential new business leads to leave messages, even when off-line
• Gather vital feedback using customisable surveys
• Automatically push promotions and advertising materials
• Understand web visitors behaviours, by finding out how your website is found
We believe no commitment should be made until you experience the benefits of live chat solutions and see the increased productivity for yourself. For this reason, we offer a 21 day free trial, with no obligation to subscribe. Once you have decided to subscribe, your commitment is based on a 30 day rolling agreement, with no lengthy contracts or big commitments.
For an informal chat to hear about how you can add live chat to your website to improve your customer service and increase your sales or to arrange a free no obligation software demonstration, without the pressure to subscribe, contact the team on Tel: 0845 123 8971 or email us on theteam@Click4Assistance.co.uk or start a chat.