DATE
TAGS
AUTHOR
VIEWS
Maintaining the Focus in Work
Often with only five working days to complete tasks, it can be a little hard to keep on track with everything. Making sure you're calling all your clients back in time and answering as many emails as possible in attempts to clear your inbox are just a few examples of the daily work life struggles. Here are a few points that can help you keep on track in the workplace…
Preparation
Almost everything in life runs much more smoothly when it's prepared. If you know you've got an important meeting tomorrow, organise everything the night before. There's nothing worse than rushing around like a headless chicken in the morning trying to gather as much information as possible, and then turning up to the meeting realising you've missed the most important piece.
Morning Routines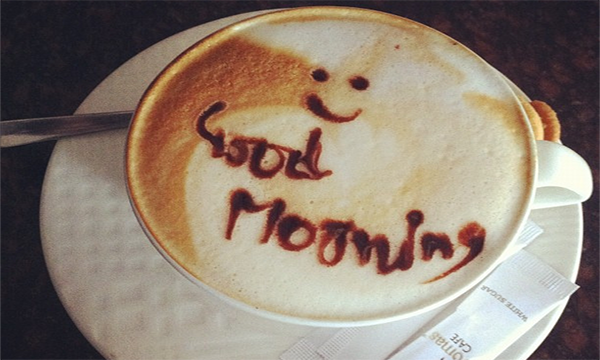 Getting into routines can be difficult but once you're on a roll, you'll find tasks will become easier the more you do them each day.
Getting enough sleep
It's significant that an individual gets enough sleep to be able to function properly and although we are all guilty of the overused "one more episode" phrase, it's something we all have to fight to ensure we're maintaining a healthy lifestyle.
Eat something
Eating breakfast in the morning is of course the most important start to your day, even eating something small, for example – a piece of fruit. (Belvita breakfast biscuits are highly recommended). As long as something is in your system just to keep you going in the morning.
Having a Shower in the Morning
Having a shower in the morning is always pleasant and gives you time to mentally prepare yourself for the day ahead.
Once you've got yourself into this simple routine, you'll find that getting up and prepared for your day ahead won't be as stressful.
A Tidy Work Space
I always find that when working at a desk, loose bits of paper start to stack up and the decision of what needs to be thrown away or kept can be quite hard to make! However, having a tidy desk looks like you have less to deal with and prevents you from feeling overwhelmed.
This also goes for those who work from home, make sure your work space is tidy! When there aren't random things lying around, it can put you in a much more professional state of mind.
Having a stand up desk could help with your tidiness, you don't want everything on the floor!

Sitting down all day, staring at a PC screen doesn't only hurt your eyes, but can cause back pains also.
Take a Break
No matter how much work has you snowed under, it's also essential to take breaks. We don't mean every 10 minutes to just sit back and do nothing, just a couple of minutes away from a screen every hour or so. Even if you're just getting up to make a coffee or going to the toilet. As for your lunch break, going out to get some fresh air for 30 minutes can help you feel more refreshed.
Maintaining a Work-Life Balance
"The division of one's time and focus between working and family or leisure activities." – Wikipedia.
A survey found that more than 40% of employees are neglecting other aspects of their life because of work! Devotion to work is great, it shows an element of care, but it's important to be devoted to your well-being as well. Sometimes socialising with a group of friends, or even some time to yourself can set you free from the stress of work for a while and may make you more productive.
Helping Yourself
If you need to take work home, ensure that only one area of your home is dedicated to work and that you can easily close the door on it. Try not to work too much overtime!
Allow Yourself Spare Time
Don't push away the necessities, like close friends and family, exercise and leisure. Try and keep these close.
Accomplish the Easier Tasks in the Morning
We all get that afternoon slump that makes us feel like Frankenstein's Monster when it's been brought back to life. Instead of letting the arduous tasks overwhelm you in the afternoon, dispose of them in the earlier hours of the work day and leave the smaller ones until later.
Lastly…
Start every day with "I can!" One positive thought in the morning can change your whole outlook for the rest of the day. Face those tasks that are making your stomach twist in knots with anxiety and show them whose boss!
We hope this blog gave you some ideas of how to keep on track in the workplace, why not drop us an email and tell us how you keep focused in work at theteam@click4assistance.co.uk.