DATE
TAGS
AUTHOR
VIEWS
Welcome to the new Toolbox from UK Live Chat Software provider
Click4Assistance is proud to announce the latest version of Live Chat and Visitor Monitoring software is now available.
The Toolbox brings many new additions to our existing service, at no extra cost
Our on-screen display has undertaken a complete redesign, and its new features include:

An enhanced user-friendly interface with onscreen help.
Conversion tracking to keep a close eye on those sales figures.
Hot spots that alert you when a visitor hits a certain page.
Promotional proactives to present your current special offers directly to your visitors, and many more..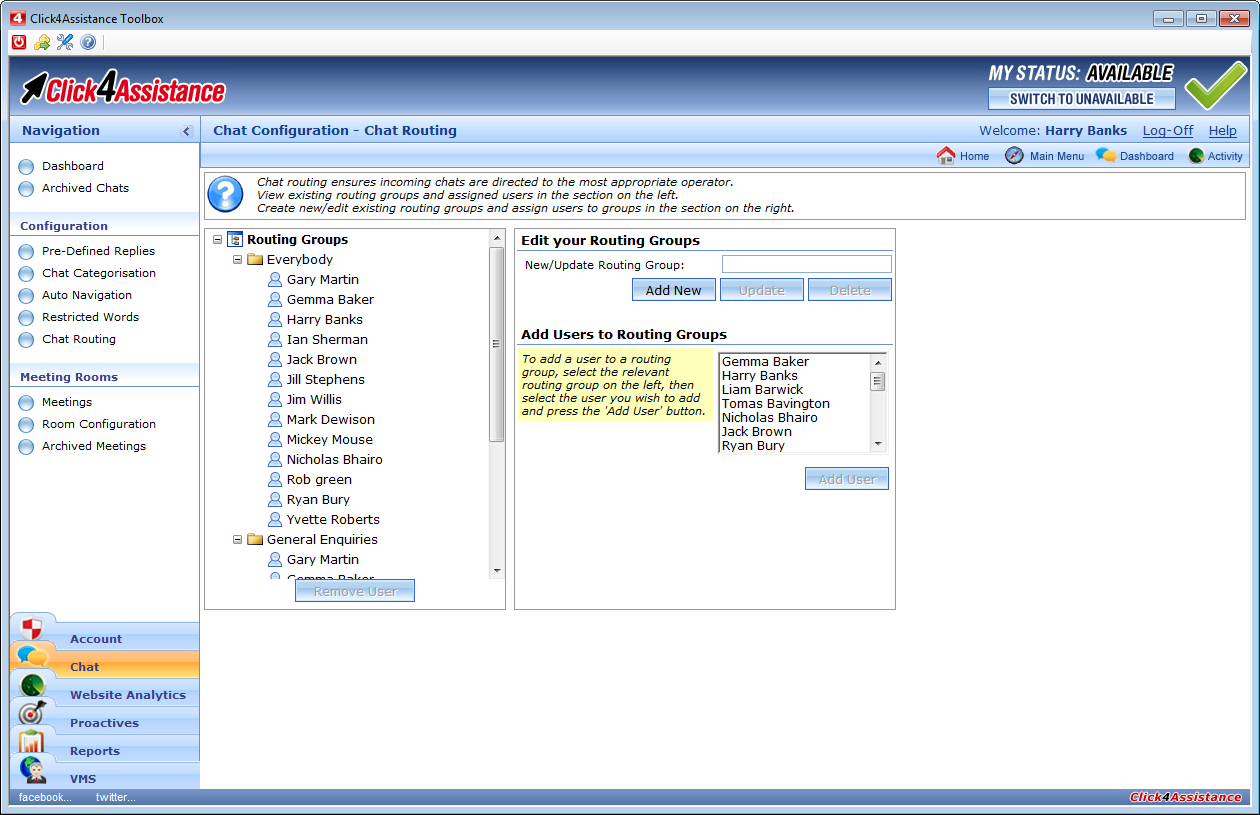 The new interactive management control area highlights critical operational information and productivity data in real time. It's never been easier to Chat Live with customers and store all of the information you need to adjust your marketing campaigns. The feedback has been fantastic, and the good news is that you can trial it free as a new customer now.

Check out the full range of features right here on our website.