DATE
TAGS
AUTHOR
VIEWS
Southampton City Council Switch Providers
Southampton City Council have been using live chat to advise and guide residents browsing their website. Experiencing a few pain points with their previous supplier, the council were ready to start 2018 on the right foot with a new provider.
With a recommendation from Barnet College, the council approached Click4Assistance for a free demonstration via screen-share to discuss their requirements and evaluate the solution. They were researching alternative providers around the same time; however on comparison they decided on Click4Assistance as they were impressed with our UK based operations and that we already worked with many local authorities across the UK.
The council uses live chat across several areas of their website. The communication channel is easy for residents to use and have their questions answered by council representatives.

The button is positioned so that it follows the resident as they browse and does not obscure any of the web content, making it accessible when questions do arise but not obtrusive to the visitor experience.
It has been customised to seamlessly fit with the website branding, with residents being able to recognise it as a contact channel as the button has been labelled 'web chat'. The use of an arrow icon represents that it will expand when clicked, initiating the prechat form.
The windows have also been customised to suit the local authority's branding, assuring the visitors' that they are speaking directly with the council.
Benefits to the Council
With the demand for digital transformation, councils are offering more of their services online, including access to information and completing applications. For many residents who are not so tech-savvy this can become confusing and they may require help. Live chat offers a simple method of communication allowing the visitor to instantly contact a representative whilst still on the page they are viewing. This reduces any frustration navigating the website for a phone number and lessens the stress on council's phone lines.
Representatives are able to handle multiple chats simultaneously, reducing the time spent on just one enquirer and increasing their productivity. During chat, operators are able to guide the visitor, with the use of the auto-navigate feature to signpost the resident to the relevant information, as the page of interest can be automatically opened in a new tab of their browser. Advisors can also view a replica of the page the visitor is browsing, which helps representatives to advise more accurately especially when completing forms and applications as they can see exactly what the resident is seeing.
Live chat is not a costly communication channel. Many councils including Southampton City Council will compare multiple providers, but with most councils using Click4Assistance live chat has been successfully adopted for under £5000/year, negating the need for lengthy tender processes, with resource savings provide an excellent return on investment.
"Great product, supportive team. We have found the Click4Assistance solution to be much better than our previous supplier and has given us increased control and flexibility. It offers exceptional value for money." James Marshall, Service Lead – Customer Experience and Insight.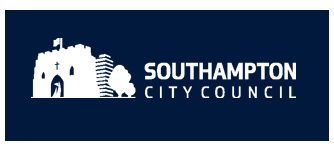 Click4Assistance is the leading UK provider of live chat software. Supplying the communication channel for over 10 years we work with many councils including Sunderland City, Buckinghamshire County and Rother District. For further information on how the solution can benefit your organisation and how to add chat to website contact our local authority co-ordinators on 01268 524628 or to book a free demonstration email theteam@click4assistance.co.uk.