DATE
TAGS
AUTHOR
VIEWS
Strictly smartContact for World Champions
Nothing looks smarter than a ballroom dancer in a tail suit, and newly crowned World 10 Dance Champion couple Alexandru Shindila and Jade Main are no exception.
In addition to looking great, the lifestyle of a world champion means they also have to think smart. In order to ensure the professional couple can be contacted easily, they have implemented live chat integration software from Click4Assistance on their website.
Dancematic, allows pupils and event organisers to contact the couple to schedule lessons, book demonstration performances or invite them to judge at amateur competitions. However as the demands of their training, teaching and own competing regime absorb so much time, they needed to work smarter and find a way to remain in contact, without interrupting their existing routine.
Click4Assistance, the premier UK Live Chat integration solution, provides an instant method of contact when the couple are available and a real-time messaging service when they are not. If the champions are busy teaching or training, the live chat button automatically switches to a contact form. When visitors to the website complete their information, the message is emailed through in real-time, ensuring the couple are aware of any communication as it happens.
Alex Shindila said:
"Our website includes lots of valuable information about lessons, upcoming competitions and our latest news; our pupils and colleagues within the dance industry often need to contact us to check our availability. Click4Assistance really helps us communicate and is very easy to use. When we are teaching, offline messages are sent straight through via email which we can pick up on our smartphones and respond to during breaks."
Representing Great Britain in the world championships, Alex and Jade were the first partnership from the UK to win the title since 1993. The UK live chat software provider Click4Assistance wishes to congratulate the couple on their success and is proud to work with Dancematic.
With the Strictly Come Dancing latest line up of celebrities recently announced, the dance world becomes a buzz of activity as the popularity of the sport peaks, especially when the new series launches. Saving time and working efficiently is essential to ensure new enquiries and general communications are answered promptly in order to capitalise on the nations renewed interest in this great way to keep fit and learn a new skill.
Increase Your Website's Potential
The Click4Assistance solution includes many tools to improve online business, including live website activity tracking, video chat, proactive promotions, meeting rooms and versatile contact forms. The solution is fully customisable, allowing the visitor interface to reflect the colour scheme and brand of the website. smartContact is just one of the tools enabling companies to quickly and easily add multiple contact forms to their website, which are constantly available, and without the need for additional webpages. As both the button and windows can be customised, the message is flexible and the applications are endless. Book a test drive or service, request further information or a call-back, sign up to a newsletter or even book a dance lesson!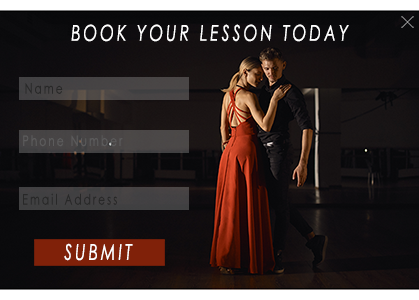 Social media is another medium that customers choose to contact businesses, whether it's Facebook Messenger or WhatsApp etc. Using Click4Assistance social media integration allows businesses to respond to all enquiries from a single control centre, regardless of which platform the customer prefers, whether it's a chat window on the website or a Facebook direct message. The ability to centralise communications in this way saves valuable time and resources as it makes everyone's life easier by preventing the need to log into multiple interfaces.
Chatbots have also become a hot topic, with many enquiries coming into the Click4Assistance offices regarding the use of Artificial Intelligence to answer questions automatically. Partnered with IBM Watson, we are able to provide a fully integrated Chatbot, which can be trained to respond to queries at any time of day or night, reducing the impact on businesses, especially for quick and easy resolutions or to form a triage process. As the chatbot becomes part of the team, it can transfer enquiries to its real-life colleagues when the enquiry requires escalation or on the visitor's request. Managers can supervise the chatbot's responses in real-time and take or allocate the live chat integration if intervention is required. Automation and AI are definitely proving to be the future direction in many areas, however we think it will be sometime before the celebrities on Strictly will be partnered by a robot!
Live chat software is easy to add to any website, just copy and paste a simple piece of code into the relevant webpages. A free trial allows businesses to evaluate the solution with no obligation, and as Click4Assistance is developed, maintained and supported in the UK, our friendly UK team are available to offer help and advice, along with full support for your implementation.
Visit the Click4Assistance website for more information or contact our helpful team on 01268 524628 for further information.