DATE
TAGS
AUTHOR
VIEWS
The University of Brighton Implement Live Chat Software
The University of Brighton implemented live chat software in 2017 just before the clearing period. The instant communication channel is a great addition for this busy period as it allows advisors to manage their workload and handle multiple enquiries simultaneously.
The communication channel was first implemented within the university's business school course pages for undergraduate, postgraduate, professional and apprenticeship courses. From a successful pilot period, the chat operations was taken over the course enquiries central team, who have placed the chat service on selected pages, for students to discuss certain courses in more detail.
Increasing Engagement with Students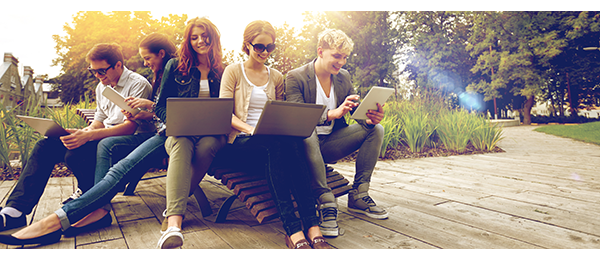 A student is instantly connected with an advisor who they can ask their questions to in real-time via text-based messages. They prefer this method of contact as they have grown up within the digital era and have had access to computers and smart devices from a young age.
Live chat software provides a quicker way to receive an accurate answer and it doesn't impose on the student's privacy as they share only the information they are confident in doing so. Therefore as the channel is more attractive to the younger generation it increases engagement uptake.
Another way to increase uptake, is to ensure the chat button fits seamlessly with the website's branding. The University of Brighton has opted to match their live chat software to other call-to-action's used within the webpage (book your open day place, apply now with UCAS for 2019 entry etc.) with their use of colour. Chat buttons should be obvious to the visitor what they are clicking on; the university has achieved this with their design that consists of a chat bubble icon and explanatory text – chat live with us.
When a student clicks on the chat button, the pre-chat form requests their name allowing advisors to address them accordingly. Asking for less information on the pre-chat form encourages students to continue into chat as it's quicker for them to gain help, than having to fill in all their details before being able to speak with an agent. Alternatively, the enquirer can log in with their Facebook account, which many students will have as it's the most popular social media platform within the UK. This provides the university with their full name and email address associated with their Facebook account.
When there are no operators available to handle incoming chats, the university has opted to hide the chat channel. This streamlines the advisors workload as they are then not inundated with offline requests and can focus on live enquiries when they are available, just like they would with phone calls.
Aiding Advisors to Handle Enquiries Efficiently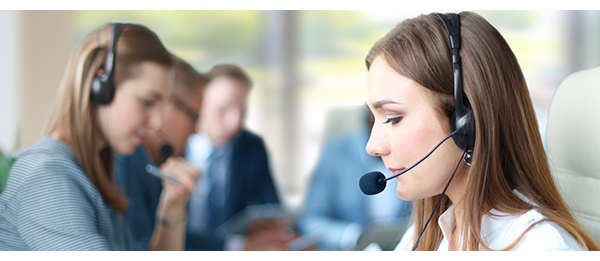 Once trained, an advisor is able to handle 3 chats at the same time on average. This does depend on the complexity and how fast the student can type. However, in order to handle multiple chat simultaneously, there is functionality available to help them.
An agent will be able to see what the student is typing in real time before their message is sent; therefore this will enable the advisor to see what their enquiry is in regards to, which allows them to mentally prepare their response as we advise not overtyping the visitor, or sending a response until they have sent theirs.
Whilst the agent is thinking of their response, they can be viewing the Pre-defined Replies library which holds a list of pre-agreed answers to frequently asked questions. Therefore if they know one that matches the majority or part of the student's enquiry they can optimise any idle time to find the relevant reply.
Whilst discussing certain courses, the university may have relating information on their website or within documents. The advisor can easily pass this information to the student during a chat session by automatically navigating their web browser to the relevant web page, or using the file transfer feature to send across documents.
Click4Assistance has been providing businesses our live chat software solution for over 15 years, helping more than a quarter of UK universities to efficiently handle student enquiries in a quick and accurate manner. For more information, contact our team on 01268 524628 or email theteam@click4assistance.co.uk.