DATE
TAGS
AUTHOR
VIEWS
Prepare for the Bank Holidays with Web Chat Software
As the days get longer and the sun shines, the UK looks forward to the upcoming bank holidays. This is a great time to gain respite from our busy working lives, and many consumers will dream of expanding this. With more free time on their hands, they are able to browse the latest deals and offerings.
As this can attract more consumers to your website, it is a good idea to grab their attention straight away. An image known as a Promotion can be displayed based on time spent on the website and/or the page view, with important information, latest news or special deals.
A page link can be allocated to the promotion, providing automatic redirection when the visitor clicks for further information.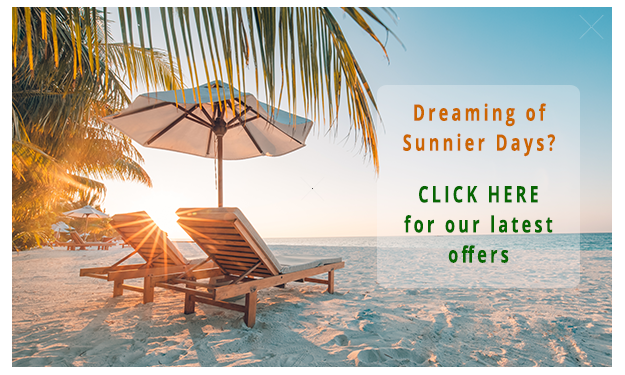 Having a chat channel on your website is a great way for consumers to engage with your representatives and be encouraged to make a booking. However resourcing can be challenging if your own staff are on annual leave over the bank holidays or your organisation is closed entirely.
Easy to Cover
The web chat software can be accessed from any location (permissions permitting) meaning that agents could work from home and cover the chat service. Each agent will have their own login credentials; licences are attached to the account which allows a number of concurrent users to log in, these aren't allocated to a named advisor therefore users can log in on a first come first serve basis, resulting in any employee with a profile being able to provide cover.
To make it even easier for fewer members of staff to handle the chat solution, agents can manage multiple chats simultaneously. On average trained advisors can handle 3 chats at the same time, however it does depend on the complexity of the enquiry and how fast the visitor types. Functionality such as ghost text can help an operator to understand what they are going to be asked, they can then optimise their predefined replies or auto navigation to provide fast and accurate responses if appropriate.
If it's not possible for your own organisation to cover your chat operations fully over the bank holidays, a managed service can be used who can provide out of hours coverage and/or an overspill provision. This allows all or part of your chat to be outsourced, enabling your chat service to continue at a standard you would expect from your own agents and engage with potential buyers.
Outsourcing your chat service may not be the best option for your organisation, therefore to keep the instant communication channel in-house whilst reducing operator participation; a chatbot may be a better match. When agents are available the chatbot can transfer the chat at any point. This can be just after prequalifying the visitor, or after it has attempted to respond to their questions and doesn't have the answer. When representatives aren't available the chatbot can provide alternative methods of contact.
Sorry, We're Not Available
If your organisation cannot arrange any of the above methods of cover, the system will display the chat in its offline status. You can determine whether an offline button shows at all; hiding the button will prevent the visitor from attempting contact. Presenting the button gives your company a choice. You can either display a form that gathers visitors' contact details, allowing your agents to pick up their enquiry on their return, or the space can simply be used to notify website visitors of your working hours.
Finding out about the different methods available to cover your chat operations over the bank holidays, helps your organisation choose the best option based on your resource levels and your customers' needs. For more information contact our team by calling 01268 524628 or email theteam@click4assistance.co.uk.