DATE
TAGS
AUTHOR
VIEWS
Channel the Easter Bunny's Productivity
Easter is just around the corner, and many organisations will be offering their spring deals. With two sides of every story, businesses need to ensure they make things simpler for both the consumer and their staff.
Navigating a website that has been updated to show the latest offerings and deals, should not turn into an Easter egg hunt for the consumer. There are several tools that can easily aid the visitor in their browsing journey.
Visitor Activity
Visitor activity enables organisations to study consumer behaviour and identify key areas on their website that are popular or may have an issue. This helps businesses to make amendments to the relevant webpages and enhance the customer experience further.
As part of real time monitoring, advisors are able to use co-browsing which replicates the webpage the visitor is currently on and shows previous pages viewed. This allows the representative to see what the consumer is experiencing as they journey through the website.
If an organisation doesn't want to co-browse with every single visitor, but require to know what key pages they have viewed, hotspots can be set up that help representatives to see at a glance the information they need. Specific or multiple pages can be colour coded for instant recognition, which allows operators to identify individuals who are more likely to complete a purchase. These can be updated at any time to take into consideration current deal pages.
Promotions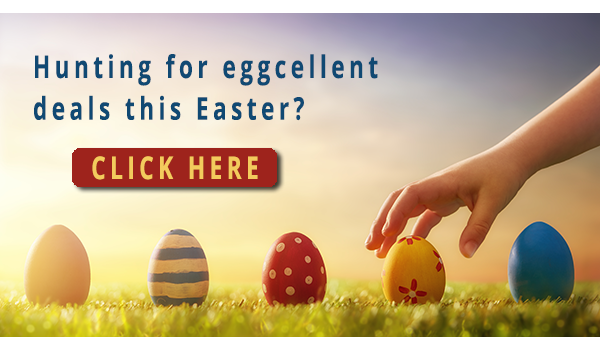 Whilst browsing the website, Promotions are another way to reduce your site turning into an Easter egg hunt. A Promotion is an image that appears based on the duration the individual has been on the website and/or the webpage(s) viewed. If a Promotion is accepted, the visitor is automatically directed to another page; therefore it is a great sales tool to bring many consumers attention to important information or any special deals.
The image can simply be uploaded to the software, where the specific settings can easily be applied. This allows companies to stay in control of what is displayed and the redirection in the visitor journey.
Proactive Invites
A similar sales tool to Promotions is Proactive Invitations. They also appear based on the rules applied, however, instead of automatically redirecting the visitor to a webpage, the image invites the visitor to chat where they will be connected instantly to an advisor should they accept.
An Invite can be configured to display across the website after an allocated amount of time. Alternatively, they can be set to show on a specific page(s). This includes checkout pages to reduce cart abandonment, on key pages in the buying cycle to help 'close the deal', or after an individual has been redirected via a promotion and has spent time browsing the webpage (expressing an interest in the information).
Live Chat
Proactive Invitations aren't the only way to initiate a chat session. The most common way is to have a chat button present on a company's website. Alternatively, the link that launches the chat window can be included behind any image or link, therefore not only can the instant communication channel be accessed on a website it can also be included in emails as part of the conversation or within an individual's signature, within digital documents, and social media posts and profile bios etc.
Become the Easter Bunny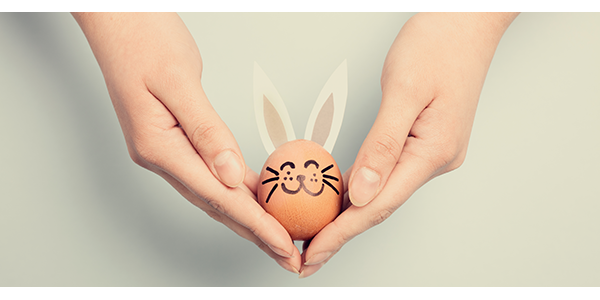 I'm not saying don a pair of fluffy ears and tail, but once a visitor is participating in a chat advisors can channel the Easter Bunny's productivity and deliver a satisfying service to everyone, just as this iconic character did with sweet treats and eggs for his/hers audience.
Some organisations will limit the amount of time an individual has to enquiry, therefore live chat has several tools to speed up the advisors response times whilst providing accurate information, helping them to successfully handle multiple enquiries simultaneously.
Predefined Replies allow operators to select pre-agreed answers to frequently asked question, with the ability to edit the chosen response to ensure it fully answers the visitor's enquiry.
Ghost text shows what the visitor is writing in real time as they compose their message, allowing advisors to gain a understanding of what they are about to be asked, giving them more time to think of their response.
Auto Navigate, enables individuals in chat to be automatically redirected to a webpage that already has information relating to their enquiry.
Whereas File Transfer allows documentation to be sent during a chat if the information is already available as marketing collateral.
To find out more regarding how your organisation can increase productivity and be more like the Easter Bunny this April, contact our team on 01268 524628 or email theteam@click4assistance.co.uk.
Click4Assistance is the UK's leading live chat software provider; our experts have been advising organisations for over 10 years on how to improve online business with the instant communication channel.