DATE
TAGS
AUTHOR
VIEWS
Is Your Healthcare Organisation Ready for the Changes in the UK?
Public service announcements are being broadcasted with tailored messages for different industries and how they can prepare. In addition, a wealth of information has been published on the Government website. For those operating health and social care services, this contains details on:
Procedures for UK Paediatric Investigation Plan (PIPs) in a no-deal Brexit situation.
Providing services including those of a qualified professional after Brexit.
Quality and safety of human blood and blood products if there's a no-deal Brexit.
Quality and safety of human organs, tissue and cells if there's a no-deal Brexit.
There is also a large amount of published articles regarding medical technology, pharmaceuticals and clinical trials.
It's Not Just the Brits Preparing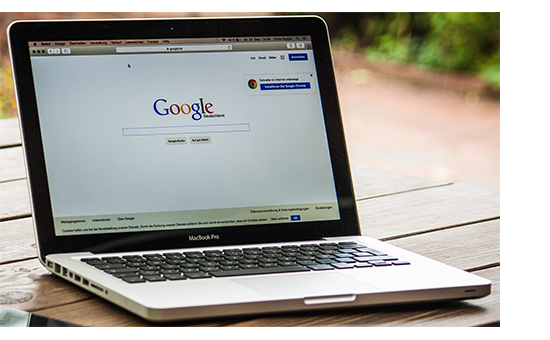 Organisations operating outside the UK have been making changes. Google is a prime example of this as they have updated their terms and policies for their Ads users, in preparation for if the UK leaves the EU and incorporates an amended version of the GDPR into UK laws.
Data security within the healthcare industry is vital, especially as all eyes were on the NHS in 2018 when a massive breach occurred affecting 150,000 patients' data. Therefore any changes your organisation makes needs to be considered carefully.
If you're already using live chat software or are considering implementing the instant communication channel, there are many solutions available on the market. However the majority are provided by organisations outside of the UK. There is no guarantee whether they are keeping up to date with the possible changes to UK laws or will be proactive in actioning them.
As the UK's premier live chat software provider our data and operations are based within the UK, fully compliant with current data protection regulations. Our security officers are regularly keeping up with updates regarding Brexit. These will be made affective instantly within our business as required with no impact to users of our solution.
Switching Live Chat Provider

Moving from your current web chat software provider to us couldn't be simpler. We supply a free 21 day no obligation trial, which allows you full access to configure your account and to become familiar with the system's functionality.
Changing your live chat provider gives you an ideal opportunity to identify which users are still active and need transferring to your new solution, helping to strengthen your live chat security. When creating a new user there is the option to send a system email that contains their log in details and a link to download/access the web chat software. For a high volume of users, speak with our account managers to discuss our configuration settings.
Another aspect your organisation may want import is your designs. If you have already customised your current chat system to represent your website branding, it is easy to upload your chat button and logo into the Click4Assistance solution and replicate your corporate colours on any of the forms. You can also access the HTML/CSS for more advanced customisation.
The benefit of using live chat previously is that your organisation will already be able to access the questions which are commonly asked. The responses to these can be entered within the Click4Assistance solution as predefined replies. This allows advisors to access a library of answers during a conversation and edit them before sending to the visitor, saving them time whilst sending an accurate response.
Implementing Live Chat for the First Time
If this is the first time you are adding live chat into your organisation, we provide free consultations to see how the web chat software could work for you. You are supported from day one, with an account manager who is knowledgeable about your industry, dedicated to your implementation from start to business as usual. We have various resources available including brochures, guides and videos, to ensure you have all the information as and when you require further details.
Why Click4Assistance is Trusted by the Healthcare Industry
Click4Assistance supplies web chat software to a range of healthcare companies, including private, NHS and medical equipment manufacturers etc.
During implementation our company and software have been put to the test against other providers. Our security is a top priority. Our customer service is excellent (we're not boasting just take a look at our Trustpilot reviews!) Our solution has been developed and enhanced to embrace customer suggestions; this includes requests made from healthcare companies.
Click4Assistance has been supplying a digital communication solution for over 15 years. We provide free tailored online demonstration for you to see how the software could work within your organisation. For more information contact our team by calling 01268 524628 or emailing theteam@click4assistance.co.uk. We look forward to discussing your requirements with you.