DATE
TAGS
AUTHOR
VIEWS
What does Omnichannel communication mean?
You may have heard the term omnichannel communication but are wondering what it means exactly. Continue reading to learn what it is and its benefits.
In today's world and business environment communicating with your customers is essential. You risk losing customers and damaging relationships if you're not prepared to handle customer inquiries in the right way through the right channel. It's not just about getting in touch with them and talking back and forth, it's also about choosing the appropriate channel and means to do so.
You may have heard the term omnichannel communication but are wondering what it means exactly. Understanding it in detail will help you and your organization provide better service and make sure your customers feel heard and their problems are being addressed appropriately. Once you discover more about it you can decide about whether it's how you want to approach the future of your company and marketing strategy going forward.
Omnichannel Communication
An omnichannel communications experience is all about using different channels or methods to connect with customers and also integrating them so the customer experience is smooth and seamless no matter what channel is in use. A few of the channels you may be familiar with and that are included in this definition are a brick-and-mortar storefront, phone calls, text messages, live chat website, and email. There are several features you can implement that may help you be more productive and successful with this approach such as dashboard and analytics, examining your performance, skills-based routing to certain employees, and a CRM system integration.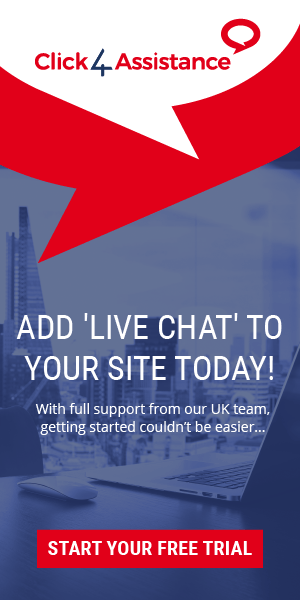 Best Practises for Omnichannel Communication
An omnichannel experience can be incorporated into just about any organisation's marketing approach. Your goal should always be to use similar messaging and a standard tone across all channels and means of communication. You should aim to unify your company's messaging and approach to customers so there are little to no differences when getting in touch with you through any one of the channels. With this approach, the marketing assets and communication strategy should be the same despite the channel the customer is using or experiencing. It's important that you not only set goals for what you want to achieve but also track and monitor your progress and confirm you're seeing the results you desire.
Benefits of Omnichannel
Now that you know what omnichannel communication is, you might be wondering about the benefits of implementing it. There are many that will likely spark your interest and motivate you to adopt this approach. To name a few, you'll:
- Have an increase in client satisfaction
- Save employees and clients time
- Be creating a unified brand voice, which will help you offer more personalised customer interactions and engagements
- Have an increase in client satisfaction
In this day and age, it's necessary to not only offer these different ways of getting in touch but that you also have a similar response and policies in place for addressing and answering your customer's inquiries. You want your brand to reply and sound the same across all channels.
Multichannel Vs. Omnichannel Communications
You may have also heard the term multichannel thrown around and are wondering what the difference is between this and omnichannel communications. It's a good question and one worth diving into further.
When thinking about multichannel communications, it's a way to engage consumers by sharing content across multiple touch-points. These can include the web, apps, social media, and email, for example. However, multichannel communications are fragmented in nature. Therefore, the messaging is not necessarily seamless or consistent across all the different channels. This approach also doesn't address the need to optimise the customer experience across various devices, such as mobile, tablet, or laptops.
With omnichannel communications, your customers are going to get a seamless and singular experience across all channels. Another way to put it is unified communications across multiple channels. Content is optimised for each channel and device with this approach. The result is that consumers will have a seamless brand experience. If your organisation has an omnichannel approach then you're giving customers the opportunity to jump and migrate from channel to channel in a seamless way that's always consistent. You must be able to deliver the same experience no matter the touch-point. It's all about having constant messaging and branding across channels, which will likely include mobile apps, social media accounts, websites, and print.
Which Approach is Best?
You must look at and evaluate your business needs and customer service goals when trying to determine which approach is best for you. Not only is your business different from the next but so are your communication needs and objectives. However, keep in mind that as the digital world expands and technology evolves, creating an omnichannel experience for your customers is becoming more important than ever. It's vital to understand that you have a better chance of retaining customers with the omnichannel approach. Also, the demand from consumers is there and you must be ready to respond if you want to keep them satisfied. It won't be easy though and will take time and dedication on your part. You'll need extra resources and a team that's dedicated to following through with the best practises and ensuring you're executing your marketing strategy properly. Omnichannel communications are ideal for you and your business if you're engaging and communicating with your customers on a minute-by-minute basis especially.
Conclusion
You now have a better idea of what omnichannel communication means, how to find success with it, and reasons why you might want to adopt this approach at your business. There are many upsides to offering it and more and more consumers are expecting and demanding it. Otherwise, you risk losing customers and not being able to offer a personalised and seamless brand experience for those who get in touch with you. There's a lot to it and that's involved with getting started but once you get the hang of it you'll likely find it's an excellent way to manage your customer service and marketing. You'll not only retain customers for your efforts but will likely see your business standing apart from your competitors and maybe even capturing new leads and new business with your omnichannel approach.