DATE
TAGS
AUTHOR
VIEWS
Why Web / Live Chat Software Works for Optical Services
In our previous articles we have explored how private and public healthcare organisations have saved resources and improved patient services. We have taken a deeper look into how dental practices have implemented web chat software, or live chat as it's more commonly known.
In this article we will be discovering why and how live chat is beneficial for opticians.
Did you know?
If you wore glasses which flipped images upside down, your brain would correct your vision.
The eye is the fastest muscle in your body. A blink typically lasts 100-150 milliseconds.
Blue-eyed people share a common ancestor with every other blue-eyed person in the world.
It's important that we look after our eye health; therefore opticians have been providing their services for centuries. They have to multitask between diary management, customer service, assessing individual's eyesight, sales and after care services. It's a lot for one organisation to achieve smoothly; therefore web chat software applications can reduce the pressure within some of these areas.
Advisors will usually be booking in appointments whilst greeting customers in store. This can be a difficult task if dealing with a phone enquiry when an individual enters the premises, as it can become a juggling act. Web chat software enables representatives to book in future appointments whilst advising customers physically at their front desk.
Rather than only being able to handle one enquiry at a time, web chat software(s) or live chat gives advisors the ability to manage multiple chats simultaneously. They can answer enquiries to customers asking about prices, their opening hours, or checking on whether their glasses are ready etc. This allows the organisation to optimise their time and provide help quickly.
Working Case Study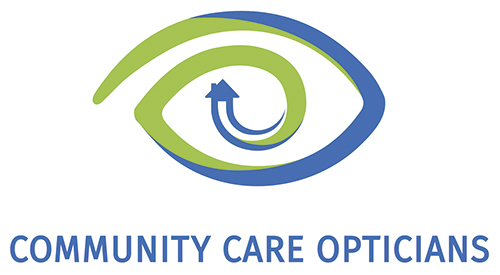 Complete Community Care provide free NHS eye tests at home for clients who have trouble getting to the High Street on their own. This allows them to access the health service they need to ensure they can see correctly which boosts their confidence and wellbeing.
They began offering this service after they were asked to visit a housebound individual. Their eyesight was affecting their ability to live independently and their desire to socialise. Once seeing their outlook on life change completely from receiving an eye test at home and a new prescription, it inspired Complete Community Care to offer a flexible and responsive home visiting optical service.
Individuals can enquire with the organisation that will match them up to their local optician who provides the home visit service, identify their eligibility for the free home test and book in the appointment.
Complete Community Care implemented live web chat software over 2 years ago. This is the quickest way for individuals or carers to get in contact with the opticians and receive an answer to their enquiry, or to be referred to their nearest branch.
The chat has been completely customised to fit seamlessly with the organisation's website, giving it the sense that it is part of the optician's services which boosts the customer's confidence when enquiring via the communication channel.
Their button matches key aspects of the website including other call to action buttons to keep the service within their brand guidelines, helping to improve chat uptake. Individuals can simply access chat by entering their name on a pre-chat form. They are then connected directly to an advisor who can answer their questions and/or arrange for their nearest branch to get in contact with them.
Implementing web chat software / live chat has enabled the organisation to offer another means of communication for individuals and care-givers, which provides an even simpler method of access to their health services.
Complete Care Opticians' Head Office Administrator, commented about their experience with Click4Assistance: "Very easy application to use and if you have a question, their customer service is great!"
Click4Assistance have been providing live chat software for over 15 years to the healthcare industry.
For more information regarding how the communication channel can fit within your organisation's objectives, contact our team on 01268 524628, or email theteam@click4assistance.co.uk