DATE
TAGS
AUTHOR
VIEWS
How to diagnose and cure your customer's pain points
Every business can agree that customers sometimes think that businesses are psychic. Customers can sometimes have this unrealistic belief that businesses can magically divine their pain points and cure them, without ever speaking to them. Unfortunately, we do not live in the wizarding world, even if we wished all day and night for it to be so. So as a business, how do you go about diagnosing and then curing these pain points?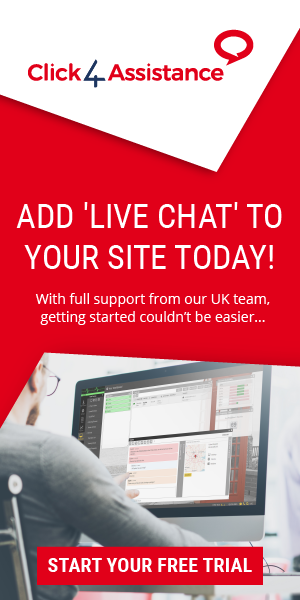 Nearly every customer, including yourself, has had a negative experience with a company, whether it was with in-store staff, a purchase, a refund not being honoured, or maybe a delivery not ever turning up, forever lost in sea of misplaced or stolen postage. Ask yourself: how many of your own negative experiences did you tell the company about so that they can rectify it? Now, think about that across the tens of millions of customers across the country. The number itself is quite alarming. If you, as a customer, don't tell the company that there is a problem, how can you hold them accountable? While we would like to think that every company has a review protocol and process to catch these hiccups and nip them in the bud, the reality is that most companies are probably blind to the little things. It might be an unhappy staff member, or a fault in a product or service, but without customer feedback, many things slip through.
On the flip side, many companies are blind to the things that are going well, like a delightful barista who works extra hard to make everyone's morning better, or a completely different use for a product that the producer never even intended. While that barista might increase customer retention, it's a possibility that the company does not correlate her hard work directly to that specific shop's success. If more customers left star reviews attributing her bubbly personality and dedication, someone might take notice.
How do you know the unknown?
It is difficult to learn about something that you don't even know exists. So the first step is asking your customers. If you don't ask, your company may only ever hear from your customers when something is wrong and they are unhappy. This way, you can get the good, the bad and the ugly, and make it a learning exercise. Some customers will be honest and polite, others will be ruthless, and some responses may not be helpful in any way, but the feedback that you receive will show you where the customer experience is strong and what areas you and your team need to work on. Insight like this could highlight areas of strength or weakness that you didn't know existed, which is invaluable to your business. Click4Assistance's smartContact forms and live chat feedback form provide instant access for customer feedback on your website, making the process painless for customers.
Listen
This sounds like a really simple one, but it's not. Many companies do not actually listen to their customers, but are surprised when they move across to a competitor. Customers do not like change, but they will switch a supplier if they feel like they have to. When customers have voiced actionable feedback, like rectifying slow customer service issues, and they have not seen any improvement across a number of years, it's no wonder that should a competitor pops up with better customer service, your customers jump ship and swim for more appeasing land. You cannot action what every customer suggests however, when customers do provide feedback, it's a good idea to find the common denominators and act on them.
The most common customer pain points
While no two companies are truly the same, sometimes customer pain points can be shared. The top ranking issues customers have with businesses are slow customer service, product malfunctions and negative staff interactions. Slow customer service can be easily corrected with the right technology. Click4Assistance's software can bring instant live chat, artificial intelligence and social media direct messaging all to one convenient desktop dashboard that you can personalise to work for you. Having an AI chatbot will immediately improve customer service satisfaction since Artie, Click4Assistance's AI chatbot, can engage with an unlimited number of website visitors simultaneously, eliminating the waiting period for customers. Product malfunctions can be found through analysing customer feedback and tweaking the weaknesses with each iteration, whereas staff related experiences could be down to more internal training and support.
Customer pain points are not impossible to fix once you know what they are. Asking and listening are the first two steps to diagnosis, and one step closer to the cure. If you're interested in deploying Click4Assistance, the UK's premier GDPR compliant live chat software solution, to increase your business' productivity for 2020, give us a call on 08451235871 or send an email to theteam@click4assistance.co.uk and one of our experts will be with you right away. Not ready to reach out yet? Discover how it works, try a demo, or better yet, try Click4Assistance completely free for 21 days.