DATE
TAGS
AUTHOR
VIEWS
Implementing a Chatbot – How to Get It Right
Many people wouldn't know where to start when adding a chatbot to their website, especially when integrating within charity services.
There are several levels of implementation to consider. This includes:
Asking the visitors questions to prequalify them before passing on the details e.g. name, contact details, nature of enquiry.
Answering simple frequently asked questions, what's your opening times/ phone number/address etc.
Dealing with more complex enquiries including making/cancelling an appointment.
Advanced with look up functionality e.g. where's my nearest branch / support group.
Or the chatbot can combine these options to offer a service that complements your charity's operations.
The Planning Stage
Before jumping straight into adding a chatbot to your website, there are various aspects for your organisation to contemplate.
The first is whether your audience will be receptive to receiving bot answers for certain subject matters. For more sensitive enquiries, the individual may prefer speaking with an agent as they want to connect on a human level, especially if they have had to build up the confidence to reach out for advice. Whereas others will be more accepting of speaking with a chatbot as they can receive their answers quickly without having to actually talk with anyone.
It is important to consider consulting with key stakeholders for their input. This would allow your organisation to gather all opinions and identify whether implementing a chatbot is right for your services/audience.
Part of this, is to evaluate areas where best value can be achieved. This is done by examining existing enquiry types and identifying where grouping enquiries can achieve the best results. Click4Assistance is among the best live chat providers and offer a workshop to help with this. Building a chatbot is an investment; therefore we run these workshops to ensure that the bot's intents are deployed to the best advantage.
The Bot's Development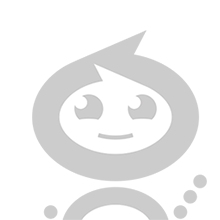 The other aspect to think about is what happens when your bot cannot answer a question. One bot we came across last year explained to the visitor that it didn't understand the question and invited the enquirer to start over, resulting in a frustrating loop of going round in circles and never achieving an answer. This is certainly not the way to handle this! Will your bot ask for the individual's details and pass them over or provide an alternative contact method for the visitor?
It is important that the bot can interact with human representatives, whether this is handing the enquiry over to a real agent when requested at any point during the conversation, if it doesn't have an answer or has completed its routine tasks. Alternatively, your organisation should be able to supervise the bot and manually take chats if and when the need to intervene arises. Click4Assistance provides these types of interactions.
Simple implementations allow more control and provide a good basis for expanding the bot's knowledge. Some organisations will use live chat first to discover what details the bot should be asking for initially (name, contact details, postcode etc.) and/or the type of questions agents get frequently asked.
There's the questionable quote in life, is it better to know a lot about a little or to know a little about a lot? This can be applied to your bot as it is more practical to ensure it can achieve the smallest of tasks to your expectations initially, than to overextend and get the bot to do everything within the first instance with poor results.
Overtime it can be built upon with continual growth and training. This allows your organisation to expand the bot knowledge and refine it responses, based upon how your audience is interacting with your bot.
The Next Steps

So you're interested in implementing a bot, and you have considered all the points; the next step is to get in contact with our team. We will discuss your requirements and arrange a workshop for your organisation.
The team have been closely monitoring developments within the sector, only deploying chatbots when the technology began to be receptive by many organisations. Partnering with IBM Watson, we've ensured the bot's brain is powered by an industry expert providing you with a reliable channel to automatically handle online enquiries.
We can fully manage your AI project plan, working together to produce a chatbot that has extensive knowledge about your company and services. We gain an understanding of your goals, audience, and the resources you have available, in order to provide a successful implementation.
Click4Assistance can perform analysis on previous chats, providing you with reporting information together with ideas for improvement, this is why we're considered one of the best live chat providers. We recommend that this is done regularly so you fully understand the performance and ROI of your chatbot implementation. Alternatively, if you have the resources in-house to develop and maintain the AI engine, we can offer remote or on-site training as required.
For more information regarding implementing a chatbot or about our workshops, contact our team on 01268 524628 or email theteam@click4assistance.co.uk.