DATE
TAGS
AUTHOR
VIEWS
Who's Supporting Your Students This Christmas?
It's not long now until the end of the autumn term, and many universities will be operating with skeleton staff. In this article, we will be sharing how these education establishments can efficiently handle student enquiries during the Christmas break.
Existing students may want to contact the university in relation to opening dates/times, any work they have been set, or with a general enquiry. However, it is more likely that a potential student will enquire, as colleges operate further into December and the application deadline for the majority of courses is approaching.
But will your university have the staff to handle an influx of enquiries?
If your answer is no, or yes but not efficiently, then it's time your organisation considers live chat. It is a text-based communication channel that instantly connects a visitor with an advisor, which allows questions to be answered quickly.
One representative can handle multiple chats simultaneously, depending on the complexity of the enquiry and how fast the visitors type. However, once trained, an advisor can comfortably manage an average of 3 chats at the same time.
This is ideal when operating with skeleton staff as fewer advisors are required to handle these text-based enquiries. Representatives are also in full control of their workload. When they reach their personal limit of chats, they simply switch themselves to unavailable which prevents them receiving any further enquiry, when they have finished a chat and can handle more, they switch back to available.
When all operators are unavailable or not logged in, the service defaults to offline. The communication channel can be hidden when in this state or an offline form can be presented to gather the student's details/enquiry, or to display operational times.
Be available 24/7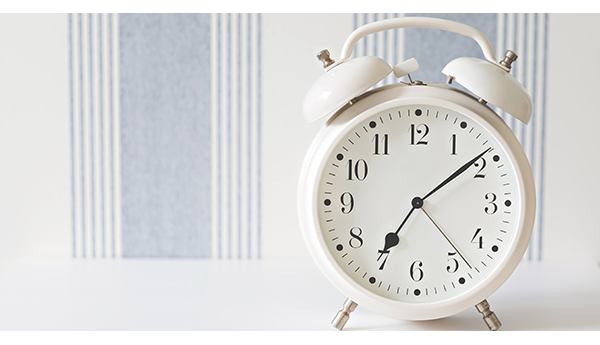 Young adults aged between 18 and 24 are more likely to browse the internet in the evenings and weekends than any other demographic. Therefore to optimise student engagement, it is ideal if your university is contactable at any time.
If you cannot staff live chat, an option is to use a managed service. Trained agents are able to represent your university in a number of ways, they can simply take messages and pass onto your advisors to follow up, or they can provide a full service where they can answer questions on your behalf, ensuring your enquirer's are satisfied with the response.
Alternatively, if you wish for enquiry handling to remain in-house, a chatbot can be the better solution. It automatically runs 24/7 and can interact with students in a couple of ways. The bot can be set up to ask the visitor questions, this can include their name, student ID and their contact details. This can then be passed onto an available operator to continue the conversation, or if they are not available, a call back can be arranged with the details provided to the chatbot.
The second way a chatbot can be configured is to answer frequently asked questions. This can range from when the university will be open in the New Year or if the library will be accessible over the Christmas period. Should the student ask a question that the bot doesn't know the answer to, for example, something specific about the course they are on, the bot can transfer the chat to an advisor, or ask for their details to arrange a call back.
The chatbot can reduce the amount of chats that need a operators attention, as they can answer some enquires fully or they can reduce the amount of time the advisor is required in chat. Therefore they can contribute to the workload, which is especially useful over the Christmas period when fewer members of staff are present.
Click4Assistance has been providing live chat to UK universities for nearly 15 years. For more information regarding how your organisation can implement live chat or chatbot functionality in time for Christmas, speak with our team on 01268 524628 or email theteam@click4assistance.co.uk.