DATE
TAGS
AUTHOR
VIEWS
Best practices when working from home (Part one)
Working from home was once a dream nearly all office workers had. They fantasied about sleeping in an hour later, having a good balanced breakfast, doing some morning yoga, have a relaxing bath, settling into work, being more productive, and having enough time to cook a healthy lunch and dinner, get the laundry and house cleaning all done and curl up and binge watch their favourite show before bed. We are now all aware that working from home is nothing like this fantasy.
The reality for many includes screaming children, longer work hours, no exercise, junk food, missed deadlines and reduced hygiene (yes, gross, but true). However, it does not have to always be like this. There are many tips and tricks to working from home without it feeling impossible.
As one of the best live chat providers our business model is designed to support working from home and working remotely, so we are here to help with a two part blog full of great tips and tricks to getting the best out of your work from home days.
Have a designated space
This is a massive one, and it's not the sofa. Like working at the office, you need to look after your physical health by choosing the right place to work, and claim that sacred space as distraction free as possible. If you have young children, working in the living room with a Bob the Builder marathon will not result in any real productivity, unless you have the focus and willpower of Hercules.
You will need a desk and a comfortable yet supportive chair. Make sure that your feet at flat on the ground, your posture is correct, and your back is supported. If you are not sure about recommended postures, there are many guides online that can help.
If you can work in a closed room, that would be ideal, but with everyone being at home, that may be challenging. If you and your partner are both working full time with children at home who need supervision and home schooling, it may be good to split focused work shifts so each of you get some dedicated work time during the day, while the other does some lighter work with the kids. It's not always ideal, but splitting the responsibility may allow for some balance and productivity.
Make a to-do list
It sounds obvious but making sure that you prioritise your tasks, for both work and personal, is key to keeping productivity as high as possible. Write your list and set three major things that need to be done first, and once you complete those, then move onto the rest of tasks on your list. Make good use of your time as much as possible.
Lock out distractions
You're not at the office, so naturally, you would be on social media a lot more. Everyone is at home, messaging apps are pinging all day, news apps are flooding phones with notifications and it's easy to get caught up with binging just one more episode of that TV show on Netflix. Everyone is guilty of it. Some mobile devices allow you to mute all notifications but not phone calls, like Do Not Disturb mode on iPhones. This can help reduce the distractions, as long as you tell your work colleagues that you will be spending certain hours a day focused on work and not on your mobile.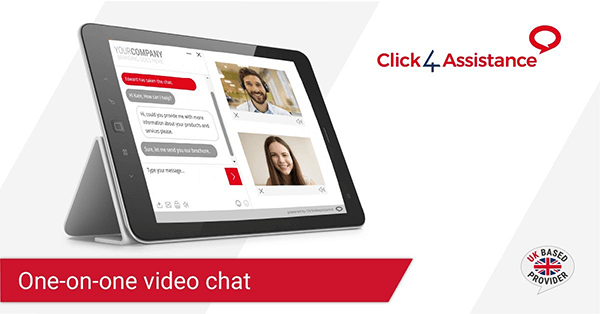 Have the right tools
Using the right tools is so important to remain productive when you're working remotely or working from home. Communicating internally with work colleagues can be a challenge with everyone's joint distractions buzzing while everyone adjusts to the current situation. Click4Assistance is the best live chat provider in the UK, with over 15 years of experience across multiple industries in both the public and private sectors.
We can help to keep your business online and keep in touch with your customers while we await the lift of lockdowns and the return of normal life. If you're interested in deploying Click4Assistance, the UK's premier GDPR compliant live chat software solution, to increase your business' productivity for 2020, give us a call on 08451235871 or send an email to theteam@click4assistance.co.uk and one of our experts will be with you right away. Not ready to reach out yet? Discover how it works, try a demo, or better yet, try Click4Assistance completely free for 21 days.