DATE
TAGS
AUTHOR
VIEWS
Time for your Local Authority to get down with the DMs
Over the last decade, social media has impacted our communication as a global population and not only made us all a lot closer, it has accelerated the expectation of communication. When we send messages to friends, family and even businesses, we have grown used to an immediate response, in fact, 80% of the time, that is expected regardless of what time that message was sent. This runs across all industries, since social media is limitless in its reach.
This speed of communication paired with smartphone technology has completely changed our lives. Work used to stay at work, and the weekend was the time you took to do family and social things or catch up on personal projects or hobbies. This is no longer the case for the typical modern worker. Emails ping at us all day, your boss is on WhatsApp seemingly never asleep and following up on work at really unusual hours, and your company page's social media is always active. The expectation is reactive. We have conditioned ourselves to believe that every ping and ding must be dealt with immediately, putting the average working person in a state of constant overdrive. The expectation of a ping, the dread of missing one, the data focused repercussions of not replying within the first ten minutes, and the presumption of the sender that you are always available like a robot, are some of the contributors of modern day stress.
It's not all bad. This same social media powerhouse has brought the whole world much closer, making it feel smaller, as we are able to, through our phones, experience the world that lies 6000 miles away, vicariously though someone else's Instagram. It allows us to connect with global matters from nearly every country and allows us to share data at an unprecedented rate. But the most important thing this does, is allow your customers to connect with you one on one like never before. Everyone has social media, and it's an effective platform for your customers to conveniently get in touch when they are unable to otherwise.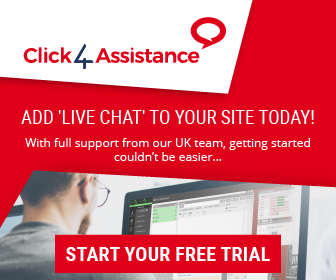 The most important part of social media direct messaging is productivity. Your local authority has to manage thousands of incoming communication touch-points daily, from the telephone lines, emails, and sometimes even fax and mail, and then you throw social media direct messaging into that mix, and if not managed, the whole communication system can become an unruly jungle. This is why Click4Assistance developed an integration just for social media direct messages, so that managing all of your customer service can happen in one place. Not only does this ensure that you don't miss any messages, it massively improves your customer service agent's workflow, making them more productive. When you look at all of the digital touch-points for customer service, you can see how if they are managed using separate applications, your team would have to flick through five or more applications just for customer service, and it's likely that some messages will fall to the wayside. This is aside from the internal communication your local authority also has an organisation, which they also need to keep abreast with. It is a lot for customer service departments to manage without the right tools.
Another aspect of social media direct messaging is the response time. If you are more than 30 minutes in your responses, your local authority's brand is impacted by this, making marketing's job a little more complicated. When people send a message to a social media page, they are expecting to have an immediate response, but unfortunately it's not always possible to provide an immediate response since messages can be sent by customers during out office hours. This is why it's good practice to pair your social media direct messaging with an artificial intelligence chat bot like Click4Assistance's Artie or Coni the form bot, since he can immediately engage those customers without human intervention, satisfying both the customer's needs and improving your local authority's response rate, which shall in turn improve your satisfaction rate. The great thing about Artie is that he can also work with your live chat on your website, ensuring that your instant messaging communication tools are always online and customers always engaged, no matter what time of the day it is.
Having live chat on your website, video chat, social media direct messaging, AI chat and form bots, and even your own CRM integrated, all on one remotely accessible dashboard will massively improve your local authority's customer service productivity and give your customers a much wider scope of how they can contact you based on their preferences. If you're interested in deploying Click4Assistance, the UK's premier GDPR compliant live chat software solution, to increase your local authority's productivity for 2020, give us a call on 08451235871 or send an email to theteam@click4assistance.co.uk and one of our experts will be with you right away. Not ready to reach out yet? Discover how it works, try a demo, or better yet, try Click4Assistance completely free for 21 days.