DATE
TAGS
AUTHOR
VIEWS
Spring Clean This May With Chat for Website
Some may spend their bank holidays with the kids, friends and family. Some might be using the day to get the spring cleaning done around the house, or for some, the office. Put your feathers dusters back in the cupboard and let your telephones collect dust, and implement chat for website!
How Will My Customers Benefit From Chat?
Chat for website means customers will experience instant replies when they start a chat, unlike the wait for an email. Live chat solution works efficiently as its less time consuming and more professional, as well as quick. Live chat can be accessed from anywhere and is mobile compatible, improving conversions and sales for the business.
How Will My Business Benefit?
Having chat for website generates more leads and can have an advantage on competitors if they don't have live chat implemented. Agents can deal with more than one enquiry at a time leading to resourcing savings. Using Click4Assistance, a UK provider, means that important data is all stored in Telecity, London - the most secure data centre in the EU!
What Does it Include?
Chat for website includes a range of features that makes customer experience exceptional! For example, the easily accessible chat button that visitors can simply click to start a chat. Representatives can use the routing system to direct customers to departments relevant to their queries.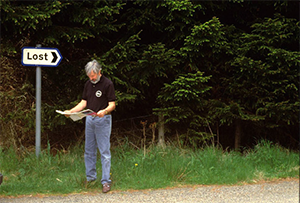 Should the customer be a little lost around the website, representatives are able to send proactive invitations, asking if the visitors need any help. The auto navigation system allows operators to send visitors to the correct page, if they're having trouble navigating around the website.
Its likely operators will be answering similar questions from different customers, so using the predefined replies comes in handy! Representatives can select certain answers from a predefined list to suit the customer's question, which saves their time than repeating themselves. Instead of having to follow up with an email, why not send documents through file transfer? A simple feature that allows operators to send documents to visitors such as brochures, pricing documents or case studies.
How Can I Add Chat to My Website?
Click4Assistance chat for website is a simple software that doesn't involve countless downloads and apps. Just one simple app that can be accessed via the browser, or can be downloaded onto the computer desktop.
Can I Brand the Chat Box?
Chat for website is fully customisable , allowing businesses to design the solution to fit their website. We offer two different types of chat button; an embedded and a sticky button. An embedded button simply stays on one area of the page, whereas a sticky button moves along and stays in view as the visitor navigates around the page.
So put away the dusters and tidy your website up with a chat box for website. For more information, contact 0845 123 5871 or email us at theteam@click4assistance.co.uk.
Author:
Gemma Baker
Gemma is the Marketing Executive for
UK live chat software provider
, Click4Assistance, with a range of digital knowledge within PPC advertising, SEO practices, email campaigns and social media.