DATE
TAGS
AUTHOR
VIEWS
Optimise Enquiries this Easter with Chat on your Website
As the majority of us will be thinking of warmer days to come, many parents may be looking to book their family a last minute break or days out for the Easter holidays. This can mean that during March more consumers will be visiting travel and tourism websites looking for the best deals.
Whilst these websites could be seeing an increase in traffic, they can also experience a reduction in their staffing levels, as their own representatives take annual leave. So how can your company make the most of these extra enquiries with fewer employees on hand to answer questions?
Handle 3 Enquiries at the Same Time
Implementing live chat on your website allows visitors to contact your representatives directly through your site, instantly conversing via text-based messages sent in real time. Each operator can have their own login credentials that allow them to access the solution with their own email address and password, making them easily identifiable to other users once logged in.
A single operator can handle multiple chats at the same time, on average once fully trained they can handle 3 simultaneously, however this does depend on how complex the enquiry is or how fast the visitors type. Therefore, users can control their workload with their availability status, allowing them to make themselves unavailable when they want to concentrate on their current chats, as soon as they have completed an enquiry they can simply make themselves available to handle more.
If all of your operators are unavailable or logged out of the software, the chat channel will default to its offline status. The button can be hidden or an offline button can be displayed that presents an offline window, this can be fully customised to show operational hours and to try again at another time, or it can be optimise to gather visitors' details and their enquiries, therefore your representatives can respond to their questions at their convenience. Once an offline form has been submitted, it is sent to an assigned email address and displays within the solution, where representatives can mark the enquiry as actioned to let their colleagues know it has been followed up.
Decreasing Abandonment Rates
"81% of travel shopping baskets are abandoned compared to 68% in other types of retail."[1] This can be due to:
Visitors were just looking or want to do more research
The price is too high or want to compare prices
Need to check with other travellers before booking
The booking process was too long or had a complicated checkout
Visitor experienced technical issues or lost connection
Visitor experienced payment issues or lack of payment options
To help decrease abandonment rates such as the visitor experiencing issues or finding the booking process too long / complicated, your company can introduce Proactive Invitations to the checkout pages. This is an image that displays only when operators are available to the visitor, based on how long they have been on the website and / or if they are on a specific page, such as the checkout page.
Your organisation can analyse how long visitors are spending on this page and time the Proactive to appear before they leave (we usually suggest starting off at ¾ of the average overall time on that page, this can then be tweaked based on the uptake results). The invite brings the visitors attention to chat, allowing them to start an instant session upon acceptance.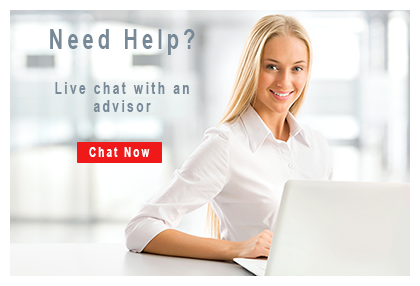 Speaking to a representative, they may be able to help answer any questions the visitors has, help them through the checkout process by making the booking on their behalf or help resolve payment issues.
Alternatively, your business can display a Promotion which is based on similar rules (timing / page viewed), that showcases your latest offers and deals. This image can include a URL that automatically redirects the visitor to a page with further information and is not affected by your operators' status as it runs 24/7.
To help reduce abandonments that are caused due to pricing, or to attract visitors at their researching stage or needing to ask other travellers, a Promotion without a redirection URL can display on the checkout page, providing them with a discount code to help encourage them to continue with their booking at a later date.
Creating a live chat account and implementing the functionality on your website can take a few minutes. Therefore why not take advantage of the run up to Easter and optimise on your visitor enquiries?
Click4Assistance has been supplying live chat to the travel and tourism industry for over 10 years; our clients include Cruise and Maritime, Destinology, and Orbital Travel. For more information contact our team on 01268 524628 or email theteam@click4assistance.co.uk.
---
Source:
[1] Tnooz/2015/ Why people abandon a travel booking online [INFOGRAPHIC]
Author:
Gemma Baker
Gemma is the Marketing Executive for
UK live chat software provider
, Click4Assistance, with a range of digital knowledge within PPC advertising, SEO practices, email campaigns and social media.