DATE
TAGS
AUTHOR
VIEWS
Click4Assistance web chat solution provider has been nominated for a Corporate Excellence Award
We are very proud to announce that Click4Assistance as a web chat solution provider has been nominated for Corporate Vision's 2015 UK Corporate Excellence Awards.
We were very excited to receive at the beginning of October notification that we had been nominated for the Corporate Visions the first ever UK Corporate Excellence Awards, throughout October a case study was built by Corporate Vision's in house research team to give evidence on why we are a worthy nominee .
Who is Corporate Vision?
Corporate Vision is the monthly magazine that provides news and features to business professionals including leaders and decision makers, with comments on corporate issues, Corporate Vision aims to help create a more profitable and successful business.
They have put together the awards of 9 categories to highlight the outstanding achievement within each market, industry, sector and region, these include:
• 2015 Global Product and Service Awards
• 2015 Marketing, PR & Communications
• 2015 Recruitment Awards
• 2015 UK Corporate Excellence Awards
What is the UK Corporate Excellence Awards?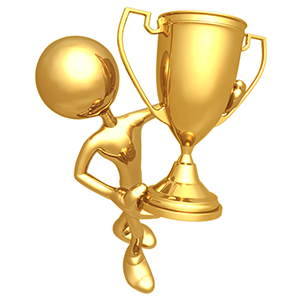 Corporate vision explains that "The 2015 UK Corporate Excellence Awards recognise those firms that have become a byword for forward-thinking excellence and achievement"
The Winners of the 2015 UK Corporate Excellence Awards will be announced in an on-line supplement in December and we will keep you updated if we are the worthy winner.
We are very proud to be recognised as a contender for these Awards and feel that it proves why you should choose Click4Assistance as your Live Chat Solution Provider. The Awards are awarded on a global basis too which we feel highlights how respected Click4Assistance is not only in the UK but also respected globally.

Why choose Click4Assistance web chat solution?
Click4Assistance are a UK based provider, who's dedicated Account Managers, support and development teams offer fantastic customer service and a fully customisable visitor interface.
Providing a web chat solution to organisations of all types of industries and sizes, our priority is to deliver exceptional customer service on a daily basis, here's what our customers have to say:
"From pre-launch technical planning to training and post-launch assistance, there has been excellent support available to ensure live chat works as effectively as possible for us. Since launching at the end of 2013, we have already seen the benefit of implementing the software." -Priory Group
"I think the customer service is excellent. We have a very good account manager who has the ability to translate technical information into a language that's easy to understand. Everyone in the business has been very impressed with the Click4Assistance software and support." -UK Power Networks

"An excellent service – The service we have received from Click4Assistance has been excellent, with frequent contact and support and always somebody on the end of the 'phone willing to help. The implementation of the system was quick and simple, following a free trial period which helped us get up to speed with the operational management of Live Chat. Now in place, our Customer Service Representatives enjoy the added variety to their role and overall feedback from our customers has been excellent" –Redcar and Cleveland Council
Click4Assistance really stand out from the rest as we have a wealth of experience working with clients in a wide variety of market sectors, providing a stable, robust and proven web chat solution, regardless of your company's size, or requirements. It doesn't matter how long or short a time you may have been with us, our Account Managers go out of their way to ensure your software really works for your business and how you expect it to and there is also opportunity to input your ideas for future development of the systems. We have worked with some of the UK's biggest and most recognisable names including Harvey's Furniture, Mazda and the University of Liverpool to name just a few.
Our systems are located within Telecity UK, a company which operates some of the largest and most secure data centres in Europe. By managing all data here in the UK, it ensures we adhere to FCA regulations. Data is transmitted using 256bit encryption and stored using the latest secure algorithms.
Click4Assistance have been providing organisations of all sizes a chat assistance for over 10 years, offering a 21 day free trial, with no obligation to subscribe. Once you have decided to subscribe, your commitment is based on a 30 day rolling agreement, with no lengthy contracts or big commitments. We believe no commitment should be made until you experience the benefits of why to add chat assistance and see the increased productivity for yourself.
For an informal chat to get your free 21 day trial without the pressure to subscribe, contact the team on Tel: 0845 123 8971 or email us on theteam@Click4Assistance.co.uk or start a chat.