DATE
TAGS
AUTHOR
VIEWS
Is Your Customer Service Mobile Ready?
During the periods between Black Friday, Christmas and the New Year sales, mobile traffic rose by 6%. In the lead up to Christmas alone, online purchases completed via a smartphone increase 44% per cent in 2018 compared to 2017.
The easy convenience of having a smartphone means that consumers can browse any website at any time and rapidly change to another retailer's site if they can't find what they are looking for, or experience an issue.
Having mobile ready customer service can be the difference between making a sale and decreasing abandonment rates.
Offering Mobile Responsive Live Chat Website Service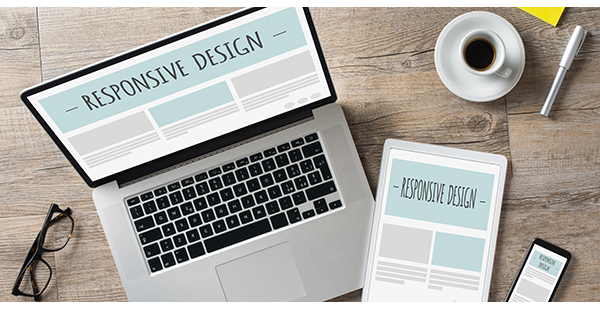 Live chat is the more popular method of communicating over telephone and email because of its instant nature. There are no long queues, difficult Interactive Voice Responses (IVR) menus to navigate or lengthy waits for a response.
A report from Ofcom uncovered that their "data shows how the increasing take-up of faster fixed and mobile data services is extending people's choice over how, where and when they communicate with others, seek information, shop and participate in the digital world."
When optimising live chat on your website Click4Assistance makes it easy for the omnichannel approach as the instant communication tool fits seamlessly on your site regardless of what device the visitor is using.
Presenting chat on PCs and larger tablets provides a greater amount of space which gives more freedom for the design aspects and chat functionality. Therefore regardless of what type of chat window you use, pop-up or embedded, your organisation can optimise the space.
However, as mobile devices differ in a range of resolutions, this present the challenge of accommodating the chat interface in a smaller space along with landscape/portrait orientation as well as a different kind of input e.g. virtual keyboard and touchscreen.
The Click4Assistance chat experience is responsive and adapts to any device size. It is fully customisable therefore your organisation can select a larger button design to display on bigger resolutions, including text, operator photo, or company logo etc. This will then automatically switch to a smaller button when a mobile device has been detected, this can include an icon representing chat / communication as this saves valuable space.
As well as changing the chat button when automatically detecting a smartphone, the solution will also switch window types if an embedded window is used for larger resolutions, as a pop up window will open in a separate tab, providing a seamless and user friendly experience for every visitor regardless of the device they are using.
The senior developer at Click4Assistance has previously commented "Click4Assistance addresses the UK's fragmented mobile device market with a responsive solution that behaves like liquid – adjusting to the shape of its container to ensure maximum usability"
Live Chat is Not the Only Mobile CS Channel
Whilst a visitor is browsing on their smartphone, they can be tempted to call an organisation to find out more information or gain help. However, there can be expensive costs involved in contacting a company via mobile. Therefore Click4Assistance has introduced Click2Call to their range of communication channels.
Click2Call is a website tool that instantly connects an online visitor to a representative over the normal phone network. Whilst browsing your website, the enquirer can request the free phone call that will connect both parties once the advisor accepts.
This functionality mitigates any expensive costs that would have been incurred by calling from a mobile phone and/or making an international call. Therefore it makes a company more approachable via a channel that may have previously deterred visitors from contacting them for information/help.
Naturally the use of smartphones is on the increase as we continue further in the digital era; therefore it's important that organisations accommodate for their visitor's device preference and offers seamless customer service channels regardless of screen resolution.
For more information regarding how your organisation can offer online customer service channels that is mobile responsive, contact our team on 01268 524628 or email theteam@click4assistance.co.uk.