DATE
TAGS
AUTHOR
VIEWS
EU-US Privacy Shield is down: what this means for your data
Where is your data going? Do you know? Where is your cloud storage server located? Many people don't know this and are blissfully unaware of where their data is and what laws are in place to secure it. Just because you are physically in the United Kingdom using a computer in the UK doesn't always mean that your data is stored in the UK.
On July 16th 2020, the European Court of Justice ruled that the EU-US Privacy Shield was invalid, sending shockwaves throughout the software and technology world. While this does not seem to be a massive deal to the average person, it does make a very big difference for those who rely on software subscriptions utilising transatlantic data transfers.
What was Privacy Shield anyway?
The EU-US Privacy Shield was a regulator framework for transatlantic transfer of personal data for commercial purposes between the United States and the European Union. It was a replacement for the International Safe Habour Privacy Principles which were declared invalid in October 2015 by the European Court of Justice. The EU-US Privacy shield allowed US companies to easily receive personal data from EU bodies under EU privacy laws meant to protect EU citizens, including citizens of the United Kingdom.
By April 2016, an opinion delivered by the Article 29 Data Protection Working Party stated that while the EU-US Privacy Shield provided major improvements to its predecessor, three major concerns remained around the deletion of data, collection of massive volumes of data and clarification of the new Ombudsperson mechanism. Later an opinion by the European Data Protection Supervisor stated the EU-US Privacy Shield was not sturdy enough to withstand future legal scrutiny from the European Court of Justice.
After President Trump signed an Executive Order that ensured non-US citizens or permanent residents would not be covered by the protections of the US Privacy Act, the European Commission stated that the US Privacy Act never offered data protection rights to EU citizens, which is why the EU-US Privacy Shield and EU-US Umbrella Agreement were negotiated and validated.
On July 16th 2020, the European Court of Justice decimated the EU-US Privacy Shield as it did not provide adequate protection for EU citizens against government snooping. However, the ruling did not cease data transfers between the US and EU, upholding the use of "standard contractual clauses" permitting specific consent for data transfers.
How does this impact your business?
In a nutshell, if your company is using software that is based outside of the European Union, they will have to issue a new privacy agreement covering the new regulations. Once privacy shield became invalid, the new agreements should have gone into effect, in a similar fashion to when GDPR went into effect. With Privacy Shield now invalid, your data security advisor will have to ensure that your data is protected under the standard contractual clauses should you be using software that relies on transatlantic data transfer.
Are Click4Assistance customers affected?
No. Click4Assistance's entire operation is uniquely positioned in the United Kingdom, so any modifications to privacy or data protection laws that involve the transfer of data outside of the United Kingdom or European Union will not impact Click4Assistance or any of their customers.
Looking for the best live chat provider? You've found them!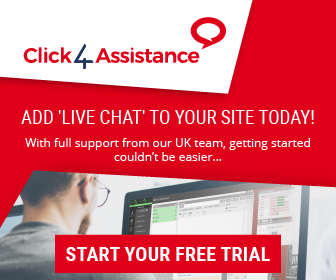 Other than the fact that Click4Assistance is 100% British grown, there are many reasons why Click4Assistance is the market's leading live chat integration. With security standards classified as exceeding expectations of the NHS Data Security and Protection Toolkit, you have the peace of mind that your data is secure. The customisable dashboard instantly skyrockets your productivity. With built in remote working and features such as live chat, video chat and AI chatbots, your customer service department will immediately become a powerhouse of productivity and efficiency.
If you're interested in deploying Click4Assistance, the UK's premier GDPR compliant live chat software solution, to increase your business' productivity for 2020, give us a call on 08451235871 or send an email to theteam@click4assistance.co.uk and one of our experts will be with you right away. Not ready to reach out yet? Discover how it works, try a demo, or better yet, try Click4Assistance completely free for 21 days.