DATE
TAGS
AUTHOR
VIEWS
Is your healthcare practice using direct messages to increase your ROI?
Increasing your return on investment and sales are two of the key tenants in building your business, even for healthcare practices. But how can you do this sustainably and reliably? With marketing and sales, it can be difficult to guarantee a return on investment, which is why many marketing campaigns get cancelled prematurely. One method that many businesses forget is to create a rock solid customer experience, since this can give your healthcare practice the competitive advantage to feel your return where it matters.
What about social media direct messaging and chat for websites?
How can your healthcare practice use social media direct messaging to increase your ROI? Social media and instant messaging have become ingrained in our daily lives, so much so that it is our primary form of communication with friends and family, outside of work. This is why social media has been a major priority for many marketing and customer service campaigns, since millions of people can be reached very easily and cost effectively on these platforms. Instant messaging, such as live chat for websites, has been used by businesses for decades, connecting customers closer with brands in a one on one space. By providing a direct communication channel, customers feel like they are more cared for and develop a stronger relationship and trust with that brand, especially if they are answered quickly. With the rise of mobile technology and social media, customers use social media direct messaging and instant live chat for websites more frequently than ever before, giving your healthcare practice that competitive edge on communication by using these channels for customer service.
Build better trust and communication
We work hard for our money, and most people want to know they have invested in the right company, especially when it comes to healthcare. While having a direct line of communication is important, convenience has a high priority from a customer's view. What if your customers could book appointments and have basic questions answered through social media direct messaging or live chat for websites? What if the day or time didn't matter, because your healthcare practice had a 24/7 service? Sounds amazing, right? That's Click4Assistance.
With Click4Assistance, your healthcare practice can offer 24/7 bookings and enquiries without requiring more staff, and with Artie and Coni, all of your incoming social media direct messages and live chat on your website will be instantly engaged, even on bank holidays. This can instantly give your healthcare practice the customer service automation you need, without the cost implications of a full human team working around the clock. Building a stronger relationship with your customers and working around their needs and wants, your healthcare practice can make all the difference in 2021, even during lockdowns. Customers also appreciate the use of technology for convenience, and are more likely to share this with their friends and family, creating a buzz of word of mouth advertising, from the best brand ambassadors any business can ask for: their very own customers.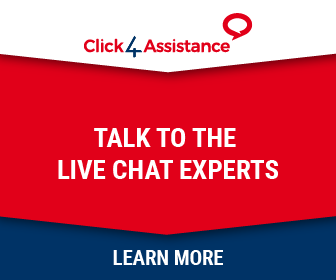 The best chat for websites
Click4Assistance has been supporting healthcare practices like yours for over 15 years. Based entirely in the UK, there are no transatlantic data transfers, so your data is protected by EU data protection regulations, and with 256-bit encryption for data in transit, your live conversations are as secure as a payment page, guaranteeing your healthcare practice data is safe and secure, no matter if your customer service agents are working at the office or from home. Click4Assistance is registered with the NHS Data Security and Protection Toolkit and classified as 'exceeding expectations' for security protocols, giving you the peace of mind that your customer service is in the best hands.
If you're interested in deploying Click4Assistance, the UK's premier GDPR compliant live chat software solution, to digitally transform your health practice, give us a call on 0845 123 5871 or send an email to theteam@click4assistance.co.uk and one of our experts will be with you right away. Not ready to reach out yet? Discover how it works, try a demo, or better yet, try Click4Assistance completely free for 21 days.