DATE
TAGS
AUTHOR
VIEWS
Keep your business safe online
With Privacy Shield being invalidated in July, it's important to understand how safe your data is. Cyber crime is rampant and while businesses are becoming more aware of the risks, many are still not up to speed. Take for instance live chat on your website. Are you using a software solution that is based in the EU, is GDPR-compliant and has no transatlantic data transfers so you know your data is completely protected? Most would say no, as many businesses are using software that is based outside of the EU, most of which is in the United States where data transferred from the EU is not protected by EU or US data protection policies.
What you pay is what you get
This saying rings very true for software solutions that are cloud based. Sometimes, you can find top class software on sale or having an introductory offer at a lower price, but most times, it is important to look at what you're really paying for. Smaller software solutions or applications that do not employ the best security practices available in order to cut costs, are putting your data at risk. While today you might think it's a good deal and a great price compared to other solutions on the market, always look at the security level of it. If it's not very robust, will the price be worth it if the data was stolen? Always be aware of the security aspect of any software your business uses, on a small or large scale.
Don't just have a security policy, have a social media one too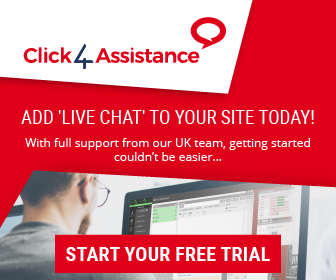 Many businesses have a security policy that governs what can and cannot be done with company machines. These policies prevent users from downloading and installing open source applications that might expose company data without their knowing. If you don't have a security policy, get one done now. In addition to that policy, social media should have some governance. Everyone is on social media and it's important to determine from an early stage what is defined as confidential, and who can and cannot represent the company in a professional capacity. This is especially important for LinkedIn since most professionals have an account and do in some capacity represent your business there.
By defining and educating your team on what is confidential, you have less of a chance of confidential information being leaked online in a personal post. It is also important to educate your team members of the power of social media, even on a personal level. A good rule of thumb is, whether or not your social media account is private or public, if the content you published ended up on the front page of a national newspaper, would you be happy with it? Social media is not truly private and once content has been published, it is out there in the wild world. Think and think again before you post.
Passwords
While this might seem like an obvious one, most people have very easily guessable passwords as they are easy to remember, but what's easy to remember is easy to hack. On a company wide level, always require strong passwords that are of a combination of letters, numbers and symbols which will be difficult to guess, and set a timeout limit that require password changes routinely. Educate your team on the value of keeping passwords safe but not writing them or storing them on their personal devices as it puts the company's security at risk.
Chat on your website, safely
Click4Assistance has been supporting businesses like yours for over 15 years with their customer service software solutions. Security is at the heart of everything they do, so you can trust that your live conversations are as secure as a payment page, with 256-bit encryption for data in-transit. And with their entire operation being completely UK based, you do not have to worry about transatlantic data transfers as your data never leaves the EU, and is protected by the EU-UK data protection policies.
If you're interested in deploying Click4Assistance, the UK's premier GDPR compliant live chat software solution, to increase your business' productivity for 2020, give us a call on 08451235871 or send an email to theteam@click4assistance.co.uk and one of our experts will be with you right away. Not ready to reach out yet? Discover how it works, try a demo, or better yet, try Click4Assistance completely free for 21 days.