DATE
TAGS
AUTHOR
VIEWS
Substance Abuse Charities Increase Communication with Live Chat
Addiction can be life changing and doesn't just affect the addicted individual. It can also ruin the relationships with family, friends and even work.
Some substances can be sold as being legal; many individuals can use this as a way to justify their addiction as they mistakenly believe the substances are safe. Therefore charity organisations have been set up to provide information, offer their support and help change lives for the better.
As part of their online services, many charities have been implementing live chat to offer those affected a direct channel to advisers.
In this article we take a look at a few of these implementations.
SMART CJS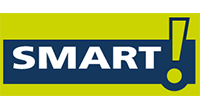 SMART CJS offer advice about many situations. Among these they support adults, young people, families and individuals. They have different teams in several locations where their Wokingham branch specialises in helping local young residents with drug and alcohol abuse.
The charity has added a button along their header that leads the individual to the SMART Wokingham information page about drug and alcohol use for young people. The page contains details about the live chat service's operational times, which is run on selected days during the week at specific times during school holidays, optimising the times that young people are more likely to use a substance/ or need help because of the substance use of another person.
A Young Persons Worker at SMART Wokingham commented that "prevention, early intervention and harm reduction are key in helping young people to develop healthier thinking and behaviours regarding substance use and sexual health."
Another colleague stated "We work to provide each student with an understanding of how drugs affect both health and wellbeing, the law and how it could impact upon the students ability to go to University, find employment or travel abroad. We also help build resilience and self-esteem in a meaningful way."
Having the live chat for small business solution means that young people can instantly gain the help and support they need, especially if they are anxious about reaching out. Live chat for website is used more by younger people as they prefer text based communication, and they can remain as anonymous as they like.
Re-Solv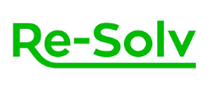 Re-Solv are a charity that specialises in solvent or 'volatile substance' abuse for the purpose of getting 'high', where an individual will deliberately inhale volatile chemicals found in everyday products such as aerosols (body/hair spray, deodorant etc.), cigarette lighter refills and adhesives.
The charity's live chat services are available across the website between 10am-4pm, Monday to Friday. It is open to individuals dealing with solvent abuse, parents/carers, families and friends. Allowing anyone affected to gain information and advice quickly.
Solve It

Solve It are also another charity that deal with solvent abuse and New Psychoactive Substances (NPS). NPS are more commonly known as 'legal' highs and are generally a mix of chemicals which are man-made to imitate the effects of more traditional substances.
They also have their live chat services available from any page on their website, allowing people easy and instant help. Both of these substance charities have matched their chat buttons to their websites, helping enquirer's to identify that it is part of their services, and not a third party.
Click4Assistance has been providing live chat for small business owners, charities and not-for-profits for over 15 years, helping them to spread their message and supply vital advice to enquirers. For more information on how we can help your organisation contact our team on 01268 524628 or email theteam@click4assistance.co.uk.