DATE
TAGS
AUTHOR
VIEWS
Increase Student Engagement with Live Chat on Website
Universities are one of the most competitive sections of the education industry. Without the restriction that students have for applying to nearby schools, they are free to choose from universities across the country.
To help students make a decision on which university to select, a league table is released each year to give an idea of what they can expect, this includes:
Entry Standard (The average UCAS tariff score of new students entering the university)
Student Satisfaction (how satisfied the students are with the quality of teaching)
Research Quality (measure of the quality of the research undertaken in the university)
Graduate Prospects (guide to the employability of graduates on completion of their courses at the university)
The overall score is calculated on the four areas above plus student to staff ratio, academic services spend, facilities spend, good honours and degree completion.
Whilst universities should look to increase their rankings to attract students, once they are enquiring, serving those potential students should be a top priority by making it easy for them to get their questions answered. Here's how three UK universities are improving their services with live chat on website software.
Three Top of the Class Examples
---
University of Suffolk

The University was established in 2007 originally as University Campus Suffolk (UCS), however August 2016 saw the launch of The University of Suffolk.
University Campus Suffolk introduced live chat to their website in 2015. With continued use as they launched the University of Suffolk, the establishment offers support to potential students when they are researching into the courses, allowing them to get instant help when they have questions about the lectures and curriculum.
The chat has been placed on selected pages, which includes the homepage and the individual courses. If the potential student navigates to a page that does not have the chat button (accommodation, student services, what's on etc.) the university has used a pop up style window that opens up in a new browser window, reducing any interruptions to the connection as the visitor browses. The chat button and windows have been customised in the establishment's colours, allowing a seamless fit, students are then aware they are speaking directly with university staff.
Visit their homepage to see their chat.
---
University of Essex

With 3 campuses Southend, Loughton and Colchester, the University of Essex has been open for over 50 years, opening its doors to their first students in 1964.
The University has really taken to live chat, optimising it for several purposes which include:
An email with a chat link included is sent to students that have received a place, to reduce pressure on the clearing line.
Chat was introduced on their website to allow potential students that cannot attend open days to easily get in contact.
Using meeting rooms to allow a group of students to chat directly with their tutor and each other.
Using chat to reduce cost and language barriers for potential students outside the UK.
To find out more information about the establishments use of live chat, read our blog: University of Essex Implements Live Chat.
---
University of Manchester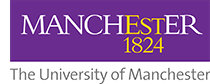 The University of Manchester is the largest single-site university in the UK.
From 2015 the establishment has investigated live chat for several of the schools making up the university, this includes:
The School of Social Sciences
The School of Law
The School of Environment, Education and Development
The School of Arts and Language, and the Alliances of Manchester Business School (AMBS) are trying the communication channel out in their areas.
The School of Social Sciences are one of the areas using meeting rooms to allow multiple students and staff to engage in real time regardless of location.
Read our blog, University of Manchester Implements Chat Across Several Schools for more information.
---
Potential students may now think twice about contacting a university with smaller enquiries, many may think it's not worth ringing or emailing until they have more questions, however as live chat is quick and easy, more visitors are willing to start a session and get an answer.
Millennials especially young adults between the age of 16 and 25 prefer to communicate via text-based means rather than traditional methods such as phone.
Click4Assistance has been working with the education industry for over 10 years, our clients include the Universities of Liverpool, Glyndwr and Edinburgh, who have improved their services to students online.
For a free demonstration of the live chat on website solution, call our education co-ordinator on 01268 524628 or email theteam@click4assistance to arrange.
Author:
Gemma Baker
Gemma is the Marketing Executive for
UK live chat software provider
, Click4Assistance, with a range of digital knowledge within PPC advertising, SEO practices, email campaigns and social media.