DATE
TAGS
AUTHOR
VIEWS
Supporting Student Engagement in Changing Times
The 25th, 26th and 27th June 2019 marked the 23rd Institutional Web Management Workshop (IWMW) conference. This year the annual event took place within the breathtaking University of Greenwich.
An exhibition and social events took place amongst plenty of educational talks, workshops and coffee-sessions. This was the company's first year sponsoring the conference and our team were completely blown away from the positivity and enthusiasm radiating from the delegates. We felt very welcomed, therefore thank you to everyone who engaged with us.
As part of our sponsorship, our senior account manager who oversees our university clients, Jill Stephens, gave a talk on why universities are seeing a higher average of chat uptake and how institutions need to adapt with their audience's preference of communication.
Just in case you couldn't make the event or would like to see Jill's talk again, the session was recorded, it can be viewed here:
*All footage can be seen on the IWMW website*
Alternatively, you can read through it below:
Data Analysis
Click4Assistance has been providing web chat software since 2004, Jill joined the company in 2008 primarily to analyse chat uptake and understand behavioural patterns in order to help our clients optimise their chat implementations. During her time with Click4Assistance times have certainly changed as we have seen live chat software go from something that was stuck on the website and hope for the best, to a recognised communication channel.
So data from the Click4Assistance customer base was analysed, across multiple industries, hundreds of websites, thousands of chats using live chat software. We looked at chat button size, wording, placement. We looked at customised, branded windows VS standard templates. We looked at the questions asked on pre chat forms and lots of other measurable aspects. At the end of the exercise we were able to produce categorical benchmarks that on average around 2.5% of website visitors would opt to start a chat using live chat software if it was offered on the website. Over the next few years we saw a gradual low percentage point increase. Great, we are the experts in this and we have a good understanding of what our clients can expect.
Then in the summer of 2013 Solent University happened.
In the first year of implementation we saw a spike in the uptake, with them achieving a massive 8% of web visitors opting to start a chat. Over the next couple of years we saw a rapid growth in the education sector, with many universities with varying styles of implementation, all achieving more than 3 times the average uptake. We took a deeper look at some of the youth charities we work with and saw similar patterns, with one young persons charity peaking at a 67% uptake!
So of course, now we want to know why.
Looking at some independent research, Survata carried out research in Australia, France, Germany, Japan the Uk and the US. From the millennial and generation Z demographic on average globally 69% prefer to communicate with text. The UK topped the chart with 74%.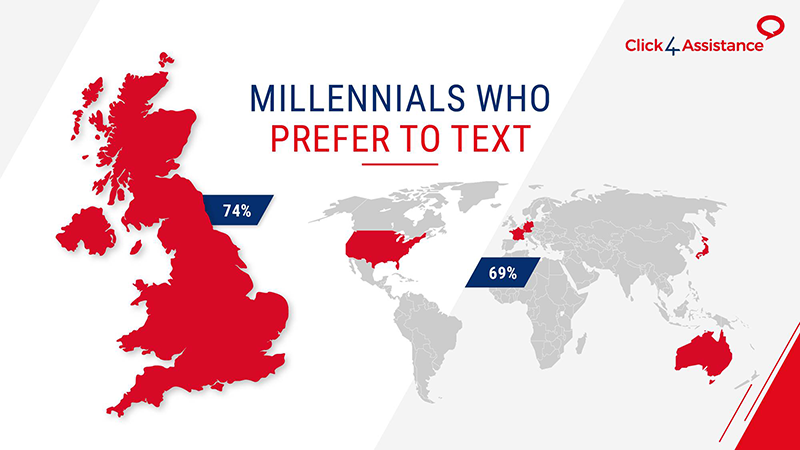 A different survey found when given the choice between only being able to text or call on their mobile phones, 75% of millennials would rather lose the ability to talk versus text. ON A PHONE!
Several media outlets started describing Millennials as "Generation Mute".
Popular Trends
Technology and development is known to mould trends, we only need to look at what lycra did to fashion, synthesizers did to music and the invention of hair mousse did to hair styles in the 80's.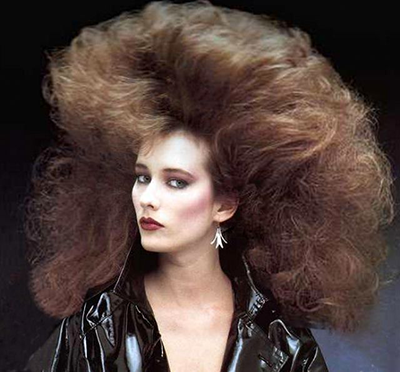 Like with everything, technology gets introduced, we go mad with it for a while, then we settle down and develop what really works with it. When we look at the timelines:
The first text message was sent from desktop to a mobile with the message 'Merry Christmas' in 1992
The first phone to phone text was sent and received in 1994
So for Generation Z all this happened before they were born! They have truly grown up in a digital communication age.
The real transition happened in 2010 when WhatsApp emerged as one of the most common messaging apps. Facebook Messenger and Snapchat were launched the following year. In 2011 1bn messages were sent per day - by 2018 this was 65bn
So what we know on a broader basis is that when surveyed chatters from all demographics will indicate they prefer web chat or live chat software as it is instant, convenient and quick. Logistically this is understandable across the board.
Millennial Survey respondents say
Text based communication is "more convenient" (76%)
Text are "less disruptive than a voice call" (63%)
Emotional vs. Logical Response
However what we are also learning from under 25's is that they have an emotional response to the way in which they communicate.
Stephen Fry once said say that he felt the telephone was the rudest invention of the 20th century. The phone ringing was the equivalent to someone walking up to your desk and banging on the table demanding your immediate attention. This demographic appears to be articulating the same sentiment.
Millennials are much more motivated by etiquette with some believing that making or receiving a phone call is too intrusive. It feels rude to phone without texting to arrange a call first as it seems as though you're prioritising your needs over theirs. Communicating via text-based messages also help millennials with the avoidance of emotion. This is particular interesting around processes like clearing where potential students will want to protect themselves from rejection. Chat detaches them from the emotional disappointment that is more strongly experienced when receiving bad news via the telephone.
For universities to encourage potential and existing student to engage, they need to offer the path of least resistance so they can choose the communication channel that they are most comfortable with. For more information regarding how to improve your student engagement, contact our team on 01268 524628 or email theteam@click4assistance.co.uk.