DATE
TAGS
AUTHOR
VIEWS
A More Simple Way Of Communicating through Live Chat Support
Communication is much easier when there isn't any interruptions or time gaps, which is why web chat software is the best tool. This short blog states the main points of the simplicity of live chat support.
Talking on the phone isn't always for everyone which is why a business chat service is the best alternative. It allows the customer to communicate straight away with an operator.
A big problem faced by Government departments and local authorities, is communication gaps in multiple instances of contacts. Phone sessions can sometimes confuse things if the operator takes notes to pass on to a different department, leaving clients unsatisfied if information isn't passed on correctly.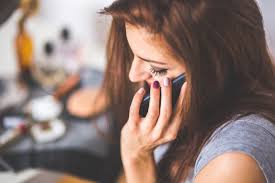 But with a live chat software tool, it's unlikely that these problems will happen.
When required, the operators will communicate and document the conversations with the clients. And when needed, will retrieve any information they need from the archives. Getting any information back is very significant for redress and feedback which of course, is where our web chat software comes in.
Once you start using the live chat software on the website, a conversation log is created with details about the visitor as well as the operator who takes care of the chat. The highly secure-remote server ensures that the conversations are saved and kept confidential. Feedback can be left from the clients on how their experience was with the operator and chat software.
With the live chat software tool, there won't be any miscommunications due to the well documented chat sessions which can only be authorised by staff, with no confusions or oversights.