DATE
TAGS
AUTHOR
VIEWS
New Year, New Ideas, New Web Chat Solution
With the announcement of the PIN contract to increase technology in Universities, we take a look at how web chat solutions benefit the education sector and how Universities like Bradford and Liverpool have implemented the system.
Happy New Year to you all. As we all recover from the turkey and trimmings, many of us start the New Year with a look at what 2016 has in store and what new things can be achieved. With the PIN that was revealed in late December indicating a deal which could be worth up to £500m in its lifetime, now is a good time to think about implementing a live chat system to your website.
The PIN or Prior Information Notice as it is formally called was the announcement of a contract which could be worth between £100m and £500m in its lifetime. The Framework announced that a range of technologies would be procured through the new scheme which would include the purchase and lease of various things such as back up products, server solutions, virtual appliances, high performance computing, compute and storage hardware and software as well as support and maintenance.
How can Web Chat Solutions help us?
Research shows that many questions that are asked during the important deadline date periods and events of the academic year put added pressure on the inbound enquiries and associated staff resources of Universities. Often there are repetitive questions which can be time consuming when they handled by the more traditional communication methods such as telephone and email.
By working with Universities and analysing their requirements across a number of areas, web chat solution can help Universities in the following areas:
Course Information (syllabus enquiries, entry requirements)

Admissions (deadlines, offer enquiries, course changes)

Accommodation (location and types, applying, facilities and cost)

Finance (funding and payment deadlines)

Student Services
Live chat systems allow you to have direct contact with students which is much easier than just having a contact number and email address on your website. Click4Assistance currently works with more than 20 universities including the University of Liverpool, Glyndwr University and Southampton Solent University and they are very happy with their webchat software.
Webchat solutions efficiently allow your teams to speak to multiple students simultaneously unlike a telephone call. It's also 100% customisable which means it can integrate seamlessly within the design of your website. A Pre-Chat Form can be used for bespoke questions giving your team the option of providing information before engaging in chat. Live chat systems are fully accessible allowing international and disabled students a means of communicating for free in real time and files can also be sent containing information in a digital format to make life easier for Universities and students alike.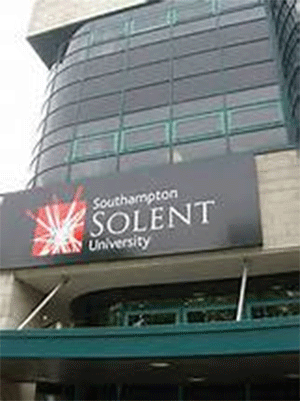 Liz Weston, Webmaster and Online Marketing Officer for Southampton Solent University said:
"Live Chat has been hugely popular with the staff, the finance department now uses it to advise, how to pay fees, international students love it – they feel it is less intimidating as it is easier to translate the written word and slower"
The other good news is that implementing a web chat solution is not as expensive and difficult to manage as you may think and can often be implemented without the need for timely tender submissions.
Our friendly University Coordinators have years of experience within the education sector and will be happy to offer advice to you. For more information or for a free demonstration of live chat systems without the pressure to subscribe on Tel: 0845 123 5871 or email us on theteam@click4assistance.co.uk or start a chat at www.click4Assistance.co.uk!