DATE
TAGS
AUTHOR
VIEWS
Visit Us at IWMW 2019 to Improve your Student Engagement
Click4Assistance will be sponsoring the 23rd annual Institutional Web Management Workshop 'Times They Are A-Changin'!' being held at the University of Greenwich across 25th-27th June 2019.
The organisers explain that "The Institutional Web Management Workshop is the premier event for UK's higher educational web management community. [It] supports the professional development for those working in institutional web and digital team in the UK's higher education community.
"The annual 3-day even provides opportunities for those with responsibilities for managing institutional web services and related digital channels to learn from case studies, hear about innovative approaches and share and discuss challenges in managing institutional web services."
There are a wide range of topics and subjects covered during the event, this includes:
Digital transformation
Website/digital governance
University strategy
Digital strategy
UX
Accessibility
Design
Development
User journeys and tasks
Team management
Leadership
Content,
Measurement and analytics
Change management
Student recruitment and retention
Tools
Technologies and communication
Our Involvement
As one of the sponsors we will have a presence within the exhibition space allocated in the Dreadnought Building, where registration, breaks and lunch will also take place. We can advise you on how to improve your student engagement and recruitment with online communication channels and take you through a personalised walk-through of our solution.
Our University Co-ordinator will be one of the speakers for the plenary panel 'Supporting Institutions in Changing Times.' The panel is made up of sponsors and individuals who are involved in working with and supporting higher education organisations. During the session they will summarise their approaches to supporting universities when times are altering.
There are a lot of other talks and activities on the programme for the 3-day event, including the conference dinner taking place on a 3-hour boat trip down the River Thames. With places still available you'll be crazy to miss out, register your booking now!
Our Credentials and Results
Click4Assistance has been providing online chat software and other online communication tools for over 15 years. We work with over 25% of the universities in the UK, successfully helping them to run virtual Open Days, increase recruitment during the year with particular expertise around Clearing, and overall improving and encouraging engagement with students etc.
Our university customers have been very pleased with our partnerships with them and have continued to use us as their preferred online chat software provider year after year:
Solent University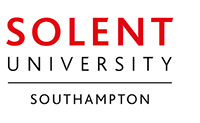 "We use the Click4Assistance solution to power our live chat across multiple departments. The ability to route chats helps us to deal with our student enquiries more efficiently. It's great that we can get feedback from the user at the end of the chat to ensure we are providing the appropriate solutions to our enquiries. The fact that Click4Assistance are a UK provider using UK server, also helps us to meet our data storage needs." - Digital Marketing Manager
University of Bradford

"The University of Bradford decided to implement a online chat software solution for the Clearing period (July/August/September) 2014. Following a search of the market and vendor presentations Click4Assistance were chosen based on their easy to implement, cost effective and easy to use solution. The Web Team worked closely with Click4Assistance and implemented the tool in a matter of days with University 'Agents' up and running in no time at all. The support from the team, and our account manager in particular, was great - always on hand to answer any query (however minor or seemingly daft!) and the technical support was also appropriate to the needs of the Web Team.
"The tool was used really successfully over the Clearing period with 10 additional agents added for that period, and we now have it running as 'business as usual' for our Course Enquiries team.
"All in all a really simple online chat software to implement, use and roll-out tool with the technical and non-technical support on-hand should it be needed." – Web and Content Manager
Your University
We can help your university to successful improve your services to students. To find out how, come see us at IWMW on 25th-27th June 2019, or contact us today on 01268 524628 or email theteam@click4assistance.co.uk.