DATE
TAGS
AUTHOR
VIEWS
Personal one-on-one chats with the public
Housing associations deal with a lot of people on a daily, weekly, and monthly basis, from all sorts of backgrounds and many with difficult pasts. Life, in general, is not easy, but certain public services, like housing associations, tend to see people who are more vulnerable and have a harsher life than others. Because of this, customer service communication for housing authorities needs to be more personal and human.
Those who are vulnerable need a more personal touch, as they are already stressed out by life and having that comfort knowing that someone is physically there on the other side is important, but seeing that person virtually, through a video call, magnifies this impact. Live chat software such as Click4Assistance can assist greatly, where website visitors can start a live chat and speak with someone one-on-one, on a personal level, and then with the click of a button, they can have a live video chat with their housing authority team member on the other side. This builds trust and confidence in those who are more vulnerable and improves the customer satisfaction rate, as people can reach out online where many people feel safer and get an instant response.
With the COVID-19 outbreak, we are all a little more conscious of physical meetings, hand shaking and coughing in public, as these are a few of the factors that aided the widespread impact of the virus. Now that every organisation has felt the pinch of remote working, organisations across the world are finding ways to allow technology to transform their operational processes for working remotely. Click4Assistance allows the public to keep in touch with your housing association and the inclusion of artificial intelligence technology keeps your organisation online 24/7, whether or not your office is open. This can be especially useful for those who have basic questions that Artie, Click4Assistance's AI chatbot, can answer without human intervention. Video calling also allows virtual meetings to happen in place of physical ones, maintaining as much physical distancing as possible without losing that human touch. It strikes a healthy balance between staying online and still being able to convey comfort, compassion and empathy to those in need.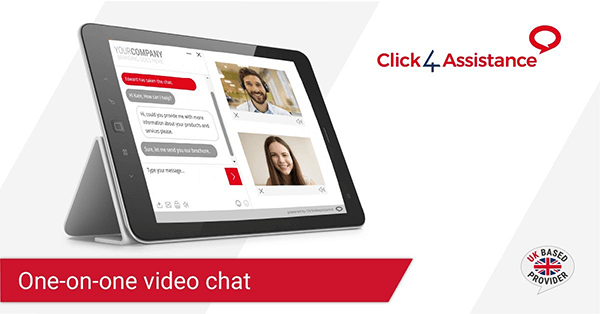 Increase meeting attendance
One of the many issues housing authorities face is meeting attendance. No shows and last minute cancellations are quite common, however, some of this can be rectified for those who have more strict work commitments. Let's look at a common scenario with Jane, who works in a local factory and is only paid for the hours she works. She has three children and earns just enough money to get through the week, so a lost few hours of work for her could unfortunately mean a difference of food levels for her family. Now, Jane has a meeting with her local housing association that she has rescheduled twice recently due to work as she could not get the afternoon off without it affecting her income. If however there was an option for a virtual meeting, it would be more likely that Jane would be able to attend, since a meeting can be done during one of her work breaks, not affecting her income stream. Unfortunately, there are many people in Jane's position, who have to lose part of their income to attend meetings and appointments.
But what about those who have difficulty with mobility, or difficulty attending physical meetings? While these clients may be a minority, we should still accommodate a change for them and become a more inclusive organisation. If housing authorities facilitated more virtual meetings, the attendance rate of appointments and meetings would increase as those who would like to attend but can't, would benefit from this massively.
Click4Assistance has extensive experience in guiding housing associations with their communication strategies and solutions with the public. With 256 encryption, you know that the data is safe, making it an ideal software solution for housing authorities who deal with sensitive cases involving vulnerable people. It increases overall peace of mind and adds a layer of comfort. If you're interested in deploying Click4Assistance, the UK's premier GDPR compliant live chat software solution, to make your housing authority more effective in 2020, give us a call on 08451235871 or send an email to theteam@click4assistance.co.uk and one of our experts will be with you right away. Not ready to reach out yet? Discover how it works, try a demo, or better yet, try Click4Assistance completely free for 21 days.