DATE
TAGS
AUTHOR
VIEWS
Prepare for the Extravaganza that is Black Friday
Black Friday 2016 experienced a 12% rise in online expenditure. The estimated spend was at £1.23billion on just 25th November 2016 alone. Over the peak period (Monday 21st – Monday 28th November 2016) £6.45billion was spent. £7billion has been estimated as the online spend for the Black Friday peak period in 2017.[1]
"In terms of traffic on both desktop and mobile to the shopping category in the UK, we are seeing a jump of 52% on black Friday and 81% for the four days leading up to Black Friday compared to 2015. While the overall growth in traffic is consistent with the general year over year growth in the category, it's interesting that when you compare the traffic on the actual day versus the day before, you see a smaller jump this year. This indicates that retailers are creating enticing offerings earlier and consumers are feeling less pressure to buy on just one day." - Nitzan Tamari, VP Marketing at SimilarWeb
Be Prepared
By now your marketing campaigns should be ready to start bringing brand awareness to your target audience and attract more website visitors during the peak period. Other preparations will need to occur in plenty of time, such as ensuring the server your website is hosted on is resilient to handle extra traffic. Ensure the company that hosts your website, if using a third party, or your own IT team have time to test and make any upgrades if necessary to avoid disasters like Argos, Tesco, John Lewis and Boots experienced in 2015.
Visitors will be jumping from site to site erratically looking for the best deals, they are less likely to make or have the time to enquire via email or phone. Your best chance of speaking with your visitors is to a add live chat to website solution. Ensure you have enough staff to cover the instant communication channel, as time is of the essence visitors will not queue for long; therefore it is better to direct them straight to a representative where possible.
Visitors will be frantically searching through your sale pages so they may ignore your chat button altogether, therefore a Proactive Invitation can be displayed in front of the visitor to get their attention. This is an image asking if the visitor would like to chat, they can decline the offer or be directed to chat when accepted. The invitation can be fully customised around the Black Friday theme and can be automatically triggered when the visitor has been on the website for a determine period, for example 30 seconds or have navigated to your Black Friday Sale Page etc.
When items are out of stock using chat is a good way to gather lead generation details and to convert at a later date. Your representatives could guarantee to the visitor that the company will notify them when the item is back in stock and will sell it at the sale price, in return for their email address. This will build customer satisfaction and can lead to loyalty, as the following year they will return to your site and not go straight to a competitor when items are not in stock.
If a visitor doesn't enter a chat, the solution can still assist with promoting your deals. Similar to the Proactive Invitation, a Proactive Promotion could also display. Instead of this image directing the visitor to chat when accepted, the Promotion can have a URL attached that opens the specific page when clicked upon. Your organisation could automatically redirect them to a 'secret' page that only allows access to certain deals such as, limited editions or higher value items etc.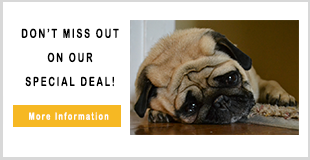 Optimising for Mobile
Black Friday 2016 was a key player in seeing mobile traffic overtake desktop for the first time. Mobile traffic continues to dominate and will be a major aspect for this year's Black Friday, it will be vital to ensure that your website and communication channels are optimised for these visitors, to provide a fully seamless experience.
Click4Assistance live chat is fully compatible with mobile devices. The communication channel has been streamlined compared with its desktop counterpart, ensuring the usability and experience is smooth, as allowances such the orientation and type of input (virtual keyboard, touchscreen etc.) will need to be accounted for. Chat windows are responsive to fit the variety of screens sizes that are available. Using pop-up windows will open the chat in a new tab on the visitor's mobile device, so they can continue browsing whilst in chat.
Black Friday is a month away; add live chat to website, and take advantage of that fact that consumers are looking to spend money during the peak period. For more information on our live chat solution call our team on 01268 524628 or email theteam@click4assistance.co.uk.
---
[1] IMRG – Black Friday online sales performance update
Author:
Gemma Baker
Gemma is the Marketing Executive for
UK live chat software provider
, Click4Assistance, with a range of digital knowledge within PPC advertising, SEO practices, email campaigns and social media.