DATE
TAGS
AUTHOR
VIEWS
Prepare for the Euros with Chat on Your Website
Also known as the UEFA Euro Championship, the sport that people go absolutely crazy for kicks off again in June this year. This year, it's scheduled to be held in France from the 10th June to the 10th July.
The winning team earns the right to compete at the 2017 FIFA Confederations Cup hosted by Russia. A total of 53 teams competed for 23 places in the final tournament to join France, who have automatically qualified as hosts. England's first match with Russia this year and is playing on the 11th June.
With all the excitement of the big event, people are going to want to get the best deals on tickets. Trying to get through via telephone may be an absolute nightmare and as for sending an email, well, you may be waiting some time for a reply. Using a live chat solution decreases the hassle of trying to get through on the telephone and enables visitors to chat instantly with an operator, where multiple enquiries can be handled.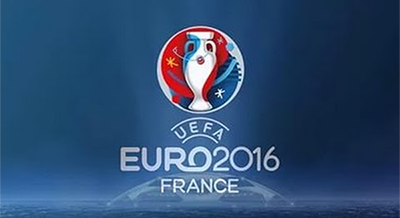 Businesses can score new leads and customers with a live chat tool on their website. With live chat on the rise for preferred means of communication, customers are left satisfied after an instant response. A feature that is included in the chat software is the auto navigation system which allows representatives to direct visitors to the page they're looking for. For example, if visitors are struggling navigating themselves around the website, the chat operator can assist by redirecting the visitors' webpage. Similar to this is the routing system, instead of directing the visitor to a specific page, agents can send visitors to departments that can help with their enquiries. Or if a visitor is lingering on a page, operators can make the first move and send a proactive invitation to chat.
Support Britain with the UK's Best Live Chat Provider
Click4Assistance was developed 12 years ago and are a UK based live chat solution provider with servers hosted in in Telecity, London. Our customers include Universities, Local Authorities around the UK, Estate Agents and Travel companies who use our solution on their website to assist with enquiries. Click4Assistance scores highly when compared to other providers.
We would like to wish England, Northern Island and Wales the best of luck this year in the UEFA Euro Championship. For more information on how the UK's best live chat can support your business, call us on 0845 123 5871, or start a chat with us using the chat button!