DATE
TAGS
AUTHOR
VIEWS
Launch of the iPhone
Apple is one of the world's most distinguished companies and is the world's largest information technology company by revenue. In November 2014, in addition to being the largest publicly traded corporation in the world by market capitalization, Apple became the first US company to be valued at over $700 billion.
Apple is most known for its products such as the Macintosh (better known as the MacBook) the iPod, iPad and iPhone. Later bringing out new products including the Apple watch and TV.
History of the iPhone:
June 29th, 2007 was the release date of the first iPhone in the US. In the UK, it was released on November 9th 2007 and has gone from strength to strength.
11th July 2008- iPhone 3G released

19th June 2009 - iPhone 3GS released

30th July 2010 - iPhone 4 released

14th October 2011 - iPhone 4S released

21st September 2012 - iPhone 5 released

20th September 2013 - iPhone 5c and 5s

19th September 2014 - iPhone 6 and 6 Plus released

25th September 2015 - iPhone 6S and 6S plus released
For the last four years, Apple have been bringing their new iPhones out every September and will be continuing the tradition this year, with their newest addition, the iPhone 7.
Experts have suggested that the price of the latest iPhone will roughly be around £539 for a 16GB model. We could expect to see other models including the 64GB to be roughly £620 and 128GB to be close to £700. With this, the iPhone 6S is likely to see an incremental drop in its price.
Design
Apple are known for their distinctive and simplistic design, introducing new colours such as silver, rose gold and space grey. These colours will be included again and Apple have decided to really up their game in preparation for this year with their design and implement a new material that removes the two strips of plastic on the back, enabling the signal to reach the device much better.
Every upgrade that Apple releases, they always like to ensure they are bringing out the best for their consumers and that their product is still kept as simple as possible. Issues including the home button or power button not working very well have been brought to their attention and they will look into this for further releases.
It has been rumoured that the headphone jack won't be included within the new design, therefore users will have to invest in a converter or wireless headphones. To excite everybody even more, the design is rumoured to be waterproof as Apple is working on a new compound that is water resistant and much tougher. The body may also not be made of metal at all, but another material that allows radio waves to pass through it, called 'liquidmetal'. Back in 2010, Apple acquired a patent for liquidmetal and now use it for the SIM ejector tool.
The Brain behind the Apple
Steve Jobs, born on 24th February 1955 and sadly passed away on 5th October 2011, was the co-founder, chairman, and chief executive officer (CEO) of Apple Inc. He was also CEO and majority shareholder of Pixar Animation Studios. He once said:
"Your work is going to fill a large part of your life, and the only way to be truly satisfied is to do what you believe is great work. And the only way to do great work is to love what you do. If you haven't found it yet, keep looking. Don't settle. As with all matters of the heart, you'll know when you find it."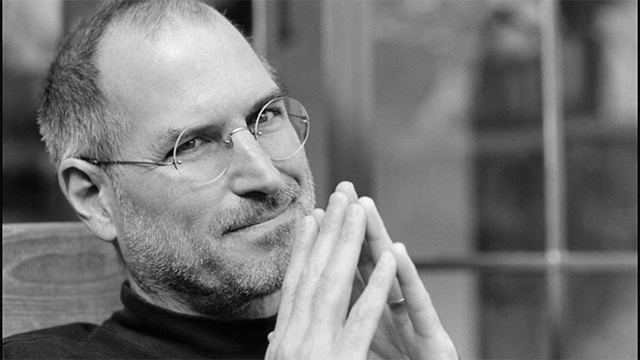 Top 10 facts We Bet You Didn't Know…
Steve Jobs never wrote a single piece of programming code

He was dyslexic

On every Apple advert, the time always reads 9:41 AM, the time Jobs unveiled the iPhone in 2007.

He was convinced that his vegan diet would eliminate the need to shower!

Apple is the world's second largest mobile phone manufacturer

Apple Headquarters' workers earn up to $125,000 a year

It sold 340,000 iPhones per day in 2012

Apple earns $300,000 a minute

Everything that is said to Siri is analysed and sent to Apple

The battery in a Macbook is completely bulletproof!
Apps
The little voice lurking in the system, that helps those who have questions and are too lazy to type them - also known as Siri - will soon be able to work with non-apple apps. Like the rest of the devices, the iPhone 7 will most likely be followed by iOS 10, which will keep app developers busy releasing updates to ensure compatibility.
With all the excitement of the new iPhone models being released this year and the near future, why not prepare for the customers visiting your website via mobile? The more devices being released, the more likely it is for customers to use their mobiles for internet browsing, as they are easily handled and can be taken anywhere, more visitors are likely to visit websites whilst out and about. For this reason, why not think about the implementation of a web chat software? Visitors can ask any questions they may have instantly from their mobile, like sending a text message but with a guaranteed reply from an operator that can answer their enquiries. Visitors won't have to wait long for a reply, a few seconds at the most!
Maybe a visitor will discover your website while exploring the browser function on their new iPhone, so why not look into implementing Live Chat to help improve their customer service experience on their new mobile device? For more information, contact 0845 123 5871 or email us at theteam@click4assistance.co.uk . Follow us on Twitter to keep up with the latest news on website chat software, @C4AUK.