DATE
TAGS
AUTHOR
VIEWS
Insurance Companies Truly Benefit from Live Chat For their Websites
Insurance companies account for 71% of customers using live chat software within the finance industry.* The communication channel has grown popular for these organisations as it streamlines their operations, improves their bottom line and increases customer satisfaction. In this article we will be taking a look into various implementations of live chat for websites within insurance companies.
Trinity Insurance Services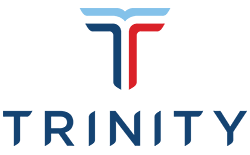 Founded in 2000 Trinity Insurance Services is a specialists insurance intermediary for the Armed Forces Family.
They offer a wide range of insurance products that are all designed especially for military personnel, with the aim to build long term relationships with the military community established by the provision of outstanding products that are based on price, service, understanding and integrity.
They have a team of trained advisors can help work out what cover customers need tailored to individual's specific circumstances.
To help advise customers to find the best cover or to enquire about their policy etc. Trinity Insurance added live chat software in 2017. Their Contact Centre Manager commented "brilliant service, easy to use platform and really delivers results."
The chat has been customised by picking out a relevant colour used within Trinity Insurance's logo and across the website to highlight key information. This makes the communication channel really stand out - grabbing the visitor's attention and increasing chat uptake.
Questor Insurance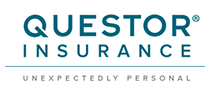 Questor Insurance was established 12 years ago. They currently offer three product classes; vehicle hire excess, travel insurance and excess protection.
They understand that communication is key and that customers lead busy lives. Therefore they offer multiple communication channels to accommodate clients' preferences. This includes live chat that was implemented by Questor Insurance in 2007.
Visitors are required to complete a form to gain insurance, therefore the chat is accessible across the website and whilst they fill in the form. This makes it easy for a visitor to contact the company if they have any questions or need help via the live chat window.
Questor Insurance's Head of Marketing commented "Frequently these software companies are fairly faceless. Not with Click4Assistance's live chat for websites. Brilliant Customer Care, you can always speak to someone instantly with any queries and they are only too happy to help. Importantly they are very often an expert in the field. That's before talking about the software which does more than the job and helps us with our constant quest to find new ways of interacting with our clients. Recommend the company and its software to anyone."
The chat button has been designed to complement Questor's branding and aspects on their website. The shape of the button follows the style of other points of interest used on their homepage, and the font type has been exactly matched. This gives visitors confidence they are speaking directly with the company, using their websites live chat for securely conversing, which is especially important to do when discussing sensitive financial information.
GoSkippy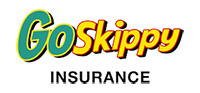 GoSkippy is an insurance broker who searches a panel of insurers to find cover to suit all needs and budgets. They provide quotes for car, home, van, bike and travel insurance.
The insurance broker introduced in 2017, initially assisting customers through the quotation process or with enquiries regarding their existing policies. After reviewing the success of the communication channel, they integrated it within their help panel, which only displays the option to chat when the visitor has selected the relevant path (make a claim), other alternative contact methods are presented.
GoSkippy's Digital Marketing Executive shared that
'We introduced live chat to our business nearly three years ago and it has been a huge success. It has really helped us reduce our call volumes. Our customer service staff love using it and our customers are really benefitting from the service. The set up was simple and has worked smoothly ever since!'
Your Company
Click4Assistance has been working with the finance industry for over 15 years providing secure live chat for websites, helping organisations such as the three above successfully add live chat to suit their requirements. To find out how live chat can fit in with your organisation or for more information contact our team on 01268 524628 or email theteam@click4assistance.co.uk.
*based on our own user data